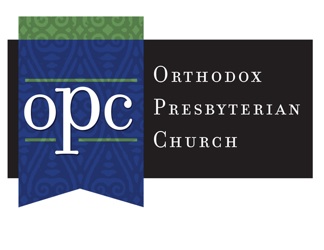 Committee on Christian Education Feature
Stephen A. Pribble
Most readers of New Horizons probably know about our denominational website, OPC.org. Originally a ministry of the Committee on Home Missions and Church Extension, it was transferred to the Committee on Christian Education in 1998, and I became part-time website manager that year.
At that time, every page was created, linked, and updated by hand—a tedious and time-consuming process. The website became database driven when it underwent a major redesign in 2004. Now a change to the database can correct hundreds of pages at once.
The Subcommittee on Internet Ministries, under the capable leadership of the Rev. Rodney King, now manages the website, and I have transitioned to "senior technical associate." Several other capable staff members bring their talents to the work.
The year 2012 has been an exciting time for OPC.org, with the addition of several new features. I will highlight three.
Mobile Functionality
Mobile functionality is the ability of a website to display its content meaningfully on a small screen. When the website staff first began to talk about adding mobile functionality to OPC.org, one elder wasn't too enthused—it was not really a need, as far as he was concerned. But recently his pastor related how this elder came up to him before a service and said, "Have you seen the new OPC website for my smart phone? Man, that is awesome!" He wanted to whip out his phone and show it off right then and there!
Upwards of 40 percent of mobile phones now are "smart" phones, with the capability to surf the Internet. The Internet is also accessible on many other devices, such as portable music players, e-book readers, and tablet computers. The number of people who surf the Net on a mobile device grows daily. Most websites were designed to display their content on large screens. Access them on a small screen, and the miniscule font and crowded elements can cause eyestrain. Hypertext links that are easily selected with a cursor may not be so easy to pick out in close proximity, particularly with a large fingertip. With this in mind, the website staff began last year to plan to make OPC.org small-screen friendly. This is now in place.
How do you get there from your mobile device? It's easy! Open your web browser, type "opc.org" in the address field, and tap "Go." OPC.org will recognize that you are accessing it from a mobile device and take you to the mobile-optimized template. All the content is available right at your fingertip. Text can be easily read without scrolling side-to-side—blessed relief for those who like to read in bed! Turn the device sideways, and the content is magnified. The OPC is the first NAPARC church whose website has mobile functionality.
Complete Issues of Magazines
Over the years, there have been many requests to publish complete issues of our denominational magazines on our website. This would be a benefit particularly to foreign missionaries, who would no longer have to wait for delivery of print issues by overseas mail. It would also save a bundle on postage. This is now a reality. New Horizons and Ordained Servant Online are available each month in three formats: PDF, Mobi, and ePub. (The feature articles are also available in HTML, as they have been for years.)
The PDF edition is easily read on-screen or can be downloaded to your computer. The Mobi edition is for the Kindle reader or app; the ePub edition is for just about any other handheld device or app. Both have a handy table of contents with clickable links. The Ordained Servant annual printed editions are archived on OPC.org for easy reference. It should be noted that sensitive information regarding OP workers in closed countries may be modified or omitted for publication on the Web for security reasons.
E-books
"Of making many books there is no end" (Eccl. 12:12)! In 2012, this shows no sign of letting up, though the format is changing. Since the introduction of the first Kindle e-book reader in 2007, more and more titles have become available in e-book (electronic book) formats. Sales of e-books are growing at a phenomenal rate, while sales of printed books shrink each year. The Confession of Faith and Catechisms of the OPC is available as a free e-book, as well as The Book of Church Order.
Other titles recently released as free e-book downloads include What Is the Reformed Faith? Helps for Worship, Are You a Christian? Why Join a Church? and Why Does the OPC Baptize Infants? New titles are being added weekly until all our printed booklets are available online. Links to these e-books may be found on opc.org/news.html?news_id=162.
A new Publications page is in development and is expected to be ready shortly. It will facilitate the easy ordering of printed books and booklets, as well as the downloading of e-books.
A lot has changed on OPC.org since the early days. But one thing has not changed: the overarching purpose to assist the church in glorifying God through promoting the Great Commission. Nothing brings the website staff greater joy than to hear the testimonies of people who come to Christ or find one of our local congregations through OPC.org. Please pray for us as we disseminate the Word electronically.
The author is pastor of Grace OPC in Lansing, Mich., and senior technical associate for OPC.org. New Horizons, Aug.–Sept. 2012.
Copyright © 2018, The Orthodox Presbyterian Church. All Rights Reserved.