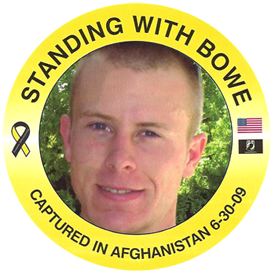 Feature
Pray for POW SGT Bowe Bergdahl USA
The 80th General Assembly of the OPC, meeting in Moraga, California on June 10, 2013, called for a day of prayer in the churches of the OPC for the spiritual and physical welfare and the release of prisoner-of-war Sgt. Bowe Bergdahl, USA, non-communicant member of the OPC, on the fourth anniversary of his capture, June 30, 2013, and for God's sustaining grace for both him and his family during this trial.
Please read further for specific prayer requests.
Copyright © 2016, The Orthodox Presbyterian Church. All Rights Reserved.