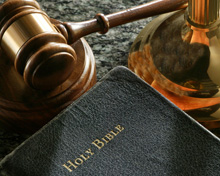 Feature
Report on Justification
The Report on Justification presented to the Seventy-third (2006) General Assembly is now available and may be accessed by clicking here.
If the Greek and Hebrew fonts do not display on your computer they are available as a free download from BibleWorks. To download the fonts click here (the page includes instructions for installing the fonts on your computer).
Copyright © 2018, The Orthodox Presbyterian Church. All Rights Reserved.