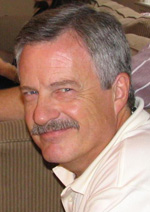 Feature
New Editor Named for Ordained Servant
Danny Olinger
The Committee on Christian Education (CCE) is happy to announce that the Rev. Dr. Gregory E. Reynolds has been named the new editor of Ordained Servant. Dr. Reynolds, pastor of Amoskeag Presbyterian Church (OPC) in Manchester, New Hampshire, has served as an ordained minister in the Orthodox Presbyterian Church since 1980. After studying at Boston Architectural Center he earned degrees from Covenant College, Westminster Theological Seminary (Philadelphia), and Westminster Seminary California. He is the author of numerous articles and the book, The Word Is Worth a Thousand Pictures: Preaching in the Electronic Age.
To read more about Dr. Reynolds' appointment and his editorship of Ordained Servant, please click on "Current Issue" under Ordained Servant on our home page.
Copyright © 2018, The Orthodox Presbyterian Church. All Rights Reserved.