Today in OPC History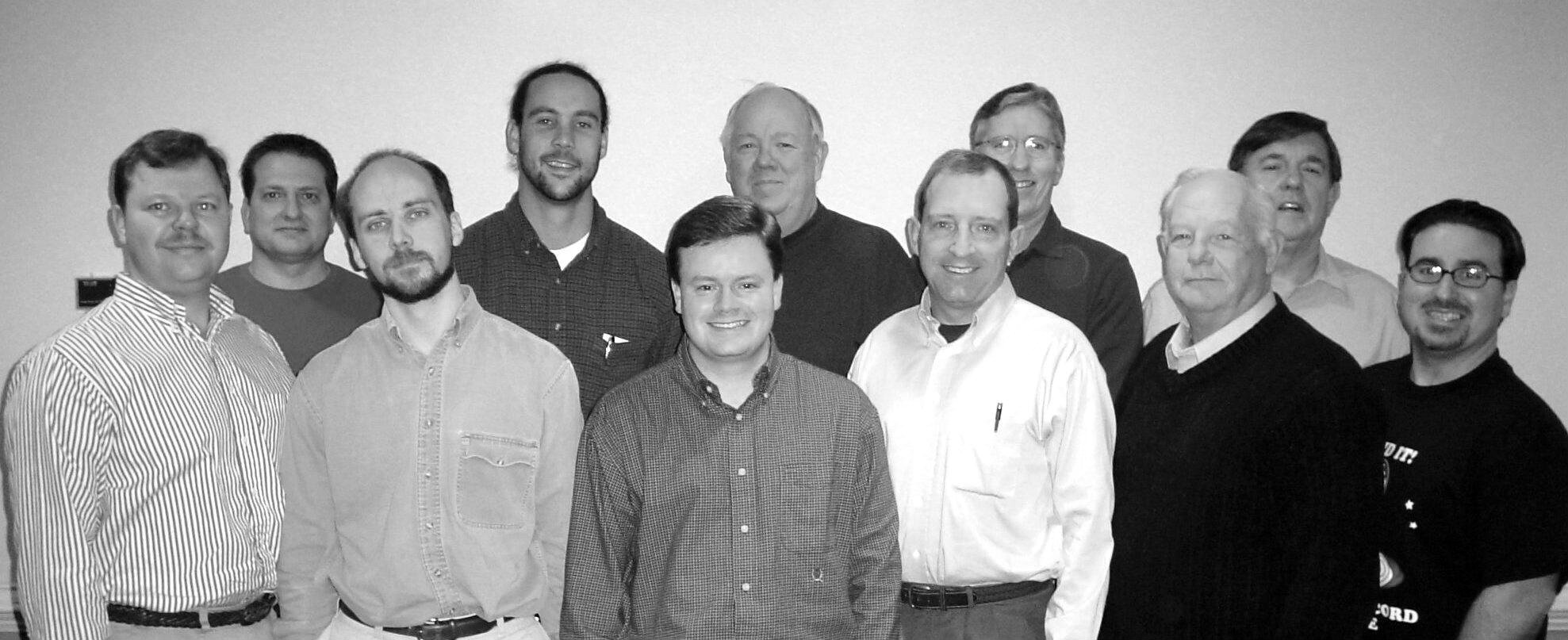 January 12
OPC Church Planters 2004
On January 12, 2004, the annual Church Planter Training Conference started at the OPC Administrative Office Building in Willow Grove, Pennsylvania. Joining General Secretary Ross Graham and Associate General Secretary Richard Gerber for the conference were church planters Arie van Eyk (Greensboro, N.C.), Cliff Blair (Charlotte, N.C.), Eric Watkins (Oviedo, Fla.), Cody Ray (Hickory, N.C.), Graham Harbman (Easton, Pa.), Doug Watson (Mission Viejo, Calif.), Roger Gibbons (Dallas, Tex.), Charles Biggs (Purcellville, Va) and Timothy Baker (Zionville, Ind.) Regional Home Missionaries and Administrators participating included Gerry Malkus (Presbytery of New York and New England) and Bruce Fenton (Presbytery of New Jersey).
Homepage Picture: (left to right): Roger Gibbons, Doug Watson, Cliff Blair and Eric Watkins at the 2004 Church Planters Training Conference.
Picture: (left to right): A. van Eyk, T. Baker, C. Blair, E. Watkins, C. Ray, G. Malkus, G. Harbman, D. Watson, R. Gibbons, B. Fenton and C. Briggs.
- 2017