Today in Church History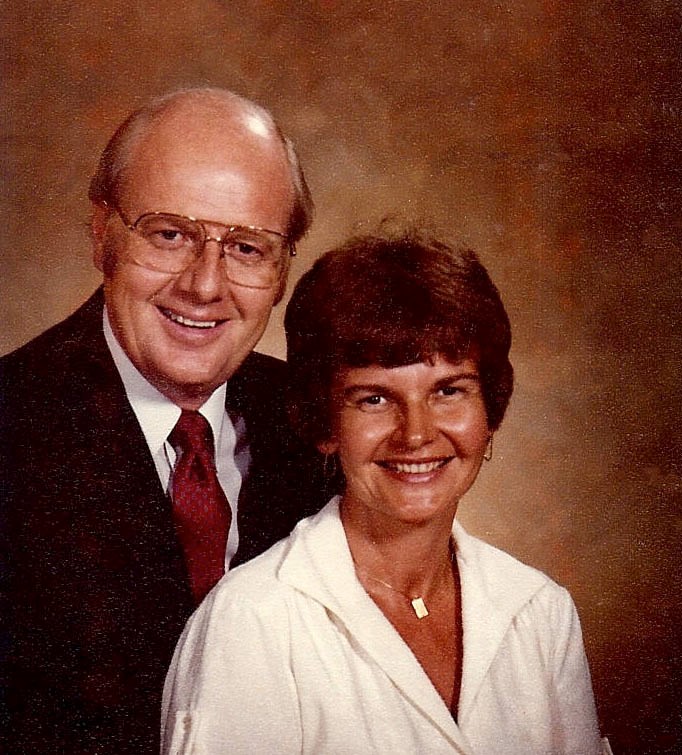 August 11
Howard and Helen Veldhorst
Helen Veldhorst has served her Lord cheerfully, faithfully, and willingly since first confessing Jesus as her Savior at Calvin Bible Camp when she was 14. As a high school senior, Helen publically professed her faith at Bethel Orthodox Presbyterian Church in Oostburg, Wisconsin, where her family were charter members. On Sunday evenings, Helen often worshiped with her high school friends at Calvary OPC, just five miles down the road in Cedar Grove. While Helen was in college, her friend, Howard Veldhorst, returned home after serving two years in the army. They met again at Calvary and married on this date in 1961.
Howard became a salesman for Volrath, a high-end restaurant equipment company. He traveled cross-country and internationally about 130 days a year, which was hard on Helen and their children, David, Brenda, and Sandra. Yet when Howard was home, his love for his Savior was generously displayed toward his family, friends, and their Bethel congregation, where he served many years as a ruling elder.
Helen understood Howard's busy ways as her father, Audley Holle, also had been an elder, Sunday school teacher, and Sunday school superintendent. While her mother, Marie, played the organ for worship, Helen, an only child, joined her father and the other elders in Bethel's front pew, where they sat before the pulpit to ensure that the preaching was biblical. Musically gifted like her mother, Helen often played the marimba in worship. Sadly, when Helen was sixteen, her father suddenly died.
In time, Helen and Howard also mourned the passing of their premature triplet grandsons. Then Howard entered Glory in 2010, just short of their 50th wedding anniversary. She grieved, but continued her service to Bethel and beyond. Helen takes seriously the promise she makes when the pastor asks the congregation during baptism, "Are you willing to help these parents raise this child? Then please rise." Helen always stands so when the church needed a preschool teacher and no one else volunteered, she decided to "do something about it." She had taught older children the catechism for twenty years and preferred that age. Plus she was at the time in life when most have retired from such service. But someone needed to volunteer so she stepped in to teach the three- to five-year-olds. She also reads to children in Head Start, volunteers at the Oostburg Christian School library, organizes and cooks for fund raising suppers to aid in tuition costs, heads the church's funeral committee, plays the piano for hymn-sings at a retirement home, volunteers at two resale shops that help local ministries, and teaches and hosts a monthly summer Bible study for ladies in her living room—ever thankful for God's strength to serve.
Mary Jane Gruett wrote more about Helen Veldhorst in the newly published book, Choosing the Good Portion: Women of the Orthodox Presbyterian Church, which is available on OPC.ORG here.