Today in OPC History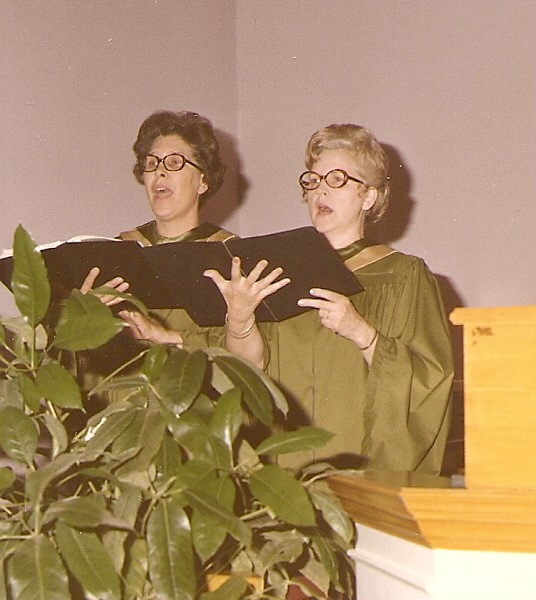 March 4
1968 Boardwalk Chapel
On March 4, 1968, the line-up for the 19th season of Gospel witness at the Boardwalk Chapel in Wildwood, N.J. was being announced to the public. OPC pastors scheduled to preach nightly for a week each were Ev DeVelde, Art Olson, Jay Adams, Les Dunn, Howard Hart, Robert Eckardt, Cromwell Roskamp, George Knight, Jack Peterson and Robert Knudsen.
Also appearing nightly for a week each as soloists were Jack Vander Sys, Silver Spring, Md., Anna Keepfer, Newfield, N. J., Maurice Penn, Teaneck, N. J., Charlotte Kuschke, Oreland, Pa., Lester Bachman, Kirkwood, Pa., Margaret Porter, Glenside, Pa., John Crowe, Haddon Heights, N. J.. William Maynard, Millville, N. J., and Rollin Keller, Neptune, N. J.
Picture: Charlotte Kuschke and Peg Porter, of Calvary, Glenside, singing together in the mid 1970s.
- 2017