Today in OPC History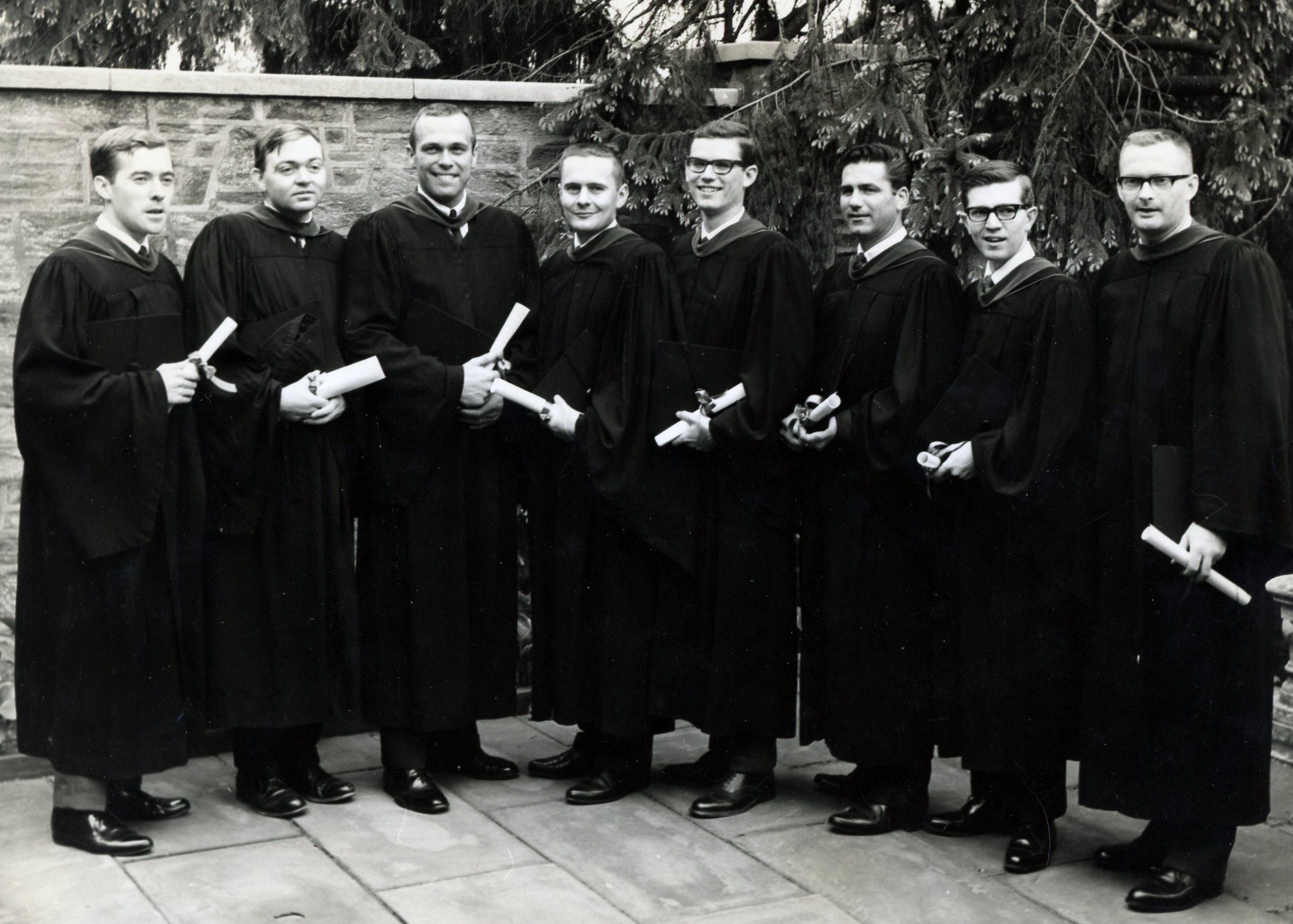 March 18
George Cottenden and Allen Curry
On March 18, 1967, the Presbytery of Philadelphia meeting at First OPC, Baltimore, examined two men under its care, Mr. George Cottenden and Mr. Allen Curry, with a view to licensure. The Rev. Arthur Kuschke conducted the examination as both men were examined at the same time together. The Presbytery sustained the exams of both men and licensed them to preach the gospel as probationers for the ministry. Both Mr. Cottenden and Mr. Curry came to the OPC from United Presbyterian Church backgrounds.
Mr. Cottenden would go on to serve as pastor of Good Shepherd OPC, Neptune, NJ, Trinity OPC, Hatboro, PA, and as an OPC missionary to Egypt. He also served as Moderator of the Forty-second (1975) General Assembly. Following retirement in 2008, Mr. Cottenden was elected as stated clerk of the OPC.
Mr. Curry served as pastor of Immanuel OPC, West Collingswood, NJ before being appointed as Director of Educational Services for Great Commission Publications. He also served as professor of Christian Education and dean at Reformed Theological Seminary, Jackson, MS, before his retirement in 2007.
Picture: 1967 graduating class at WTS (from left): George Cottenden, Noel Weeks, Paul Doepke, John Bettler, Allen Curry, Larry Conard, Daniel Overduin and Nicholas Werkman.
- 2017