Today in OPC History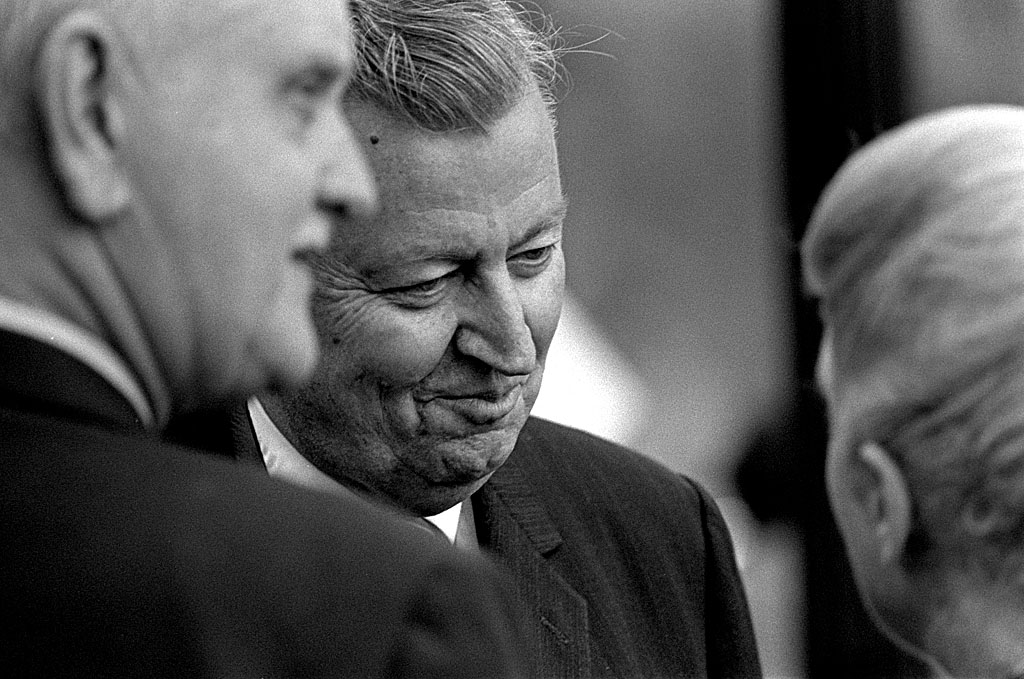 March 21
American Council of Christian Churches
On March 21, 1949, the Presbytery of Philadelphia meeting at Knox Church rejected a motion to adopt the Fifteenth (1948) General Assembly resolution to join the American Council of Christian Churches, and so went on record as against affiliation with the Council.
Many presbyters believed the American Council, which had been founded in 1941 by the Rev. Carl McIntire as an alternative to the Federal Council of Churches, had practically become a political lobby, which was not a proper activity for a church as an organization. The Presbytery also noted that the Council was actually engaging in evangelistic work in its own name, an activity which belongs to the church and not to a council. There was also submitted for future consideration an overture to the General Assembly that the Assembly ask the Council to desist from its extensive political activities, which place it outside the sphere of church participation.
Picture: Carl McIntire
Copyright © 2018, The Orthodox Presbyterian Church. All Rights Reserved.