Today in OPC History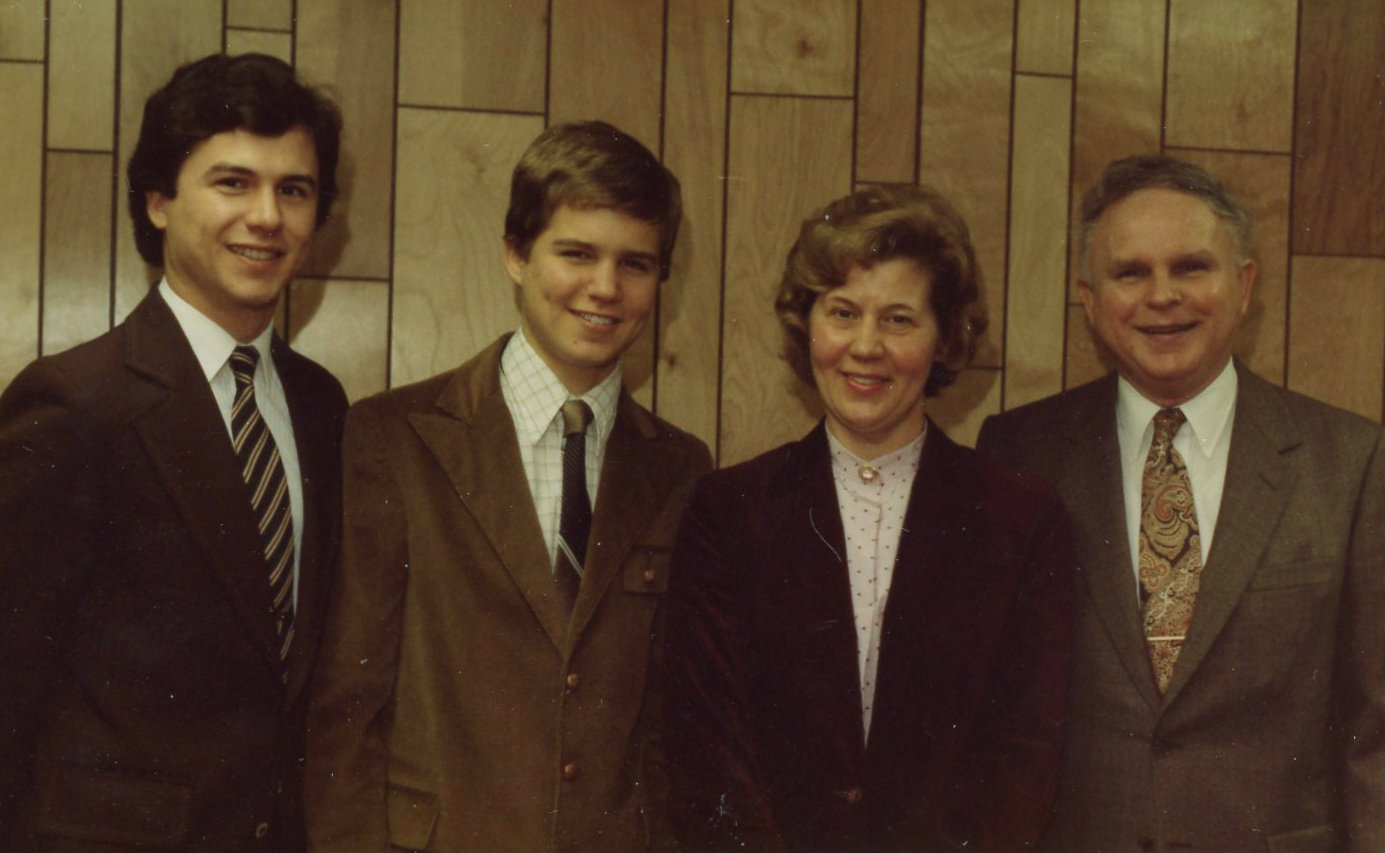 February 13
Robert and Ali Knudsen
Robert Knudsen married Ali Mulder on this date in 1951. Leading up to their marriage, Robert joined the Orthodox Presbyterian Church in 1942 while he was a student at the University of California in Berkley. He studied at Westminster Theological Seminary from 1944 to when he graduated with a bachelor's and master's of theology in 1947. During the summer of 1945, he assisted missionary Bruce Hunt to help start a church in Santee, California. A year after his and Ali's marriage, he studied at Union Theological Seminary in New York. Bob was ordained in 1953 in the Presbytery of the Dakotas while he was an instructor of philosophy and sociology at Rockmont College in Denver. He received his doctorate from the Free University of Amsterdam and joined WTS as an instructor and then professor in 1961.
On January 1, 1980, Ali started working as office secretary of the OPC's Committee on Christian Education under General Secretary Roger Schmurr. Although English was not her first language, Ali served part-time as an excellent proofreader for New Horizons magazine until 2005. Both Ali and Bob retired from fulltime work in 1995.
Bob and Ali were active in the life of Trinity OPC in Hatboro, Pennsylvania, where Bob often played the piano. The Knudsens raised four sons, Donald, Timothy, Richard and Steven. Sadly, Timothy died as a teenager. Bob received his eternal rest on February 21, 2000 and Ali went to be with the Lord on March 25, 2016.
Homepage Picture: Bob and Ali Knudsen, 1989
Picture: Bob, Ali, Rich and Steven Knudsen, 1980.
- 2018
Copyright © 2019, The Orthodox Presbyterian Church. All Rights Reserved.