Today in OPC History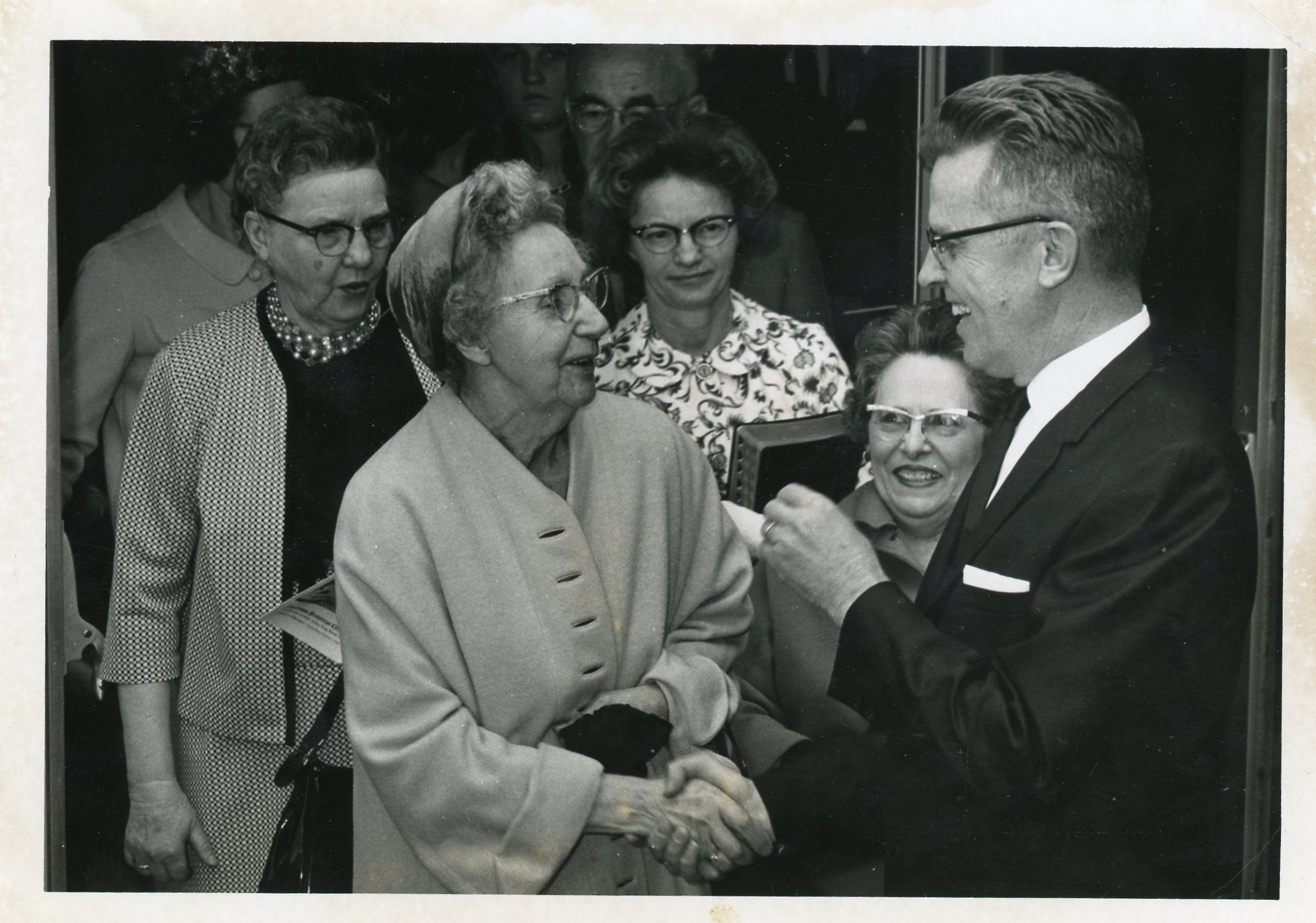 July 4
Lawrence Eyres
After serving eight churches and church plants during 55 years of ministry, the Rev. Lawrence R. Eyres retired on this date in 1993. A graduate of Wheaton College in 1935 and Westminster Theological Seminary in 1938, Lawrence was ordained on Nov. 17, 1938 by the Presbytery of New York and New England to serve in Deerfield, New Hampshire. His wife, Geraldine, "Gerry," also a Wheaton College graduate, married Lawrence on July 11, 1938.
In 1943 they moved to Portland, Oregon, where he helped to found First OPC. In 1950 he worked for the Committee on Home Missions in Westchester, Illinois. During his eight years there, he served as moderator of the 18th General Assembly in 1951. He served in Long Beach, California from 1958 to 1970, then as the first fulltime pastor of the OP church in Dayton, Ohio from 1970 to 1982. His last fulltime pastorate was six years in Winner, South Dakota. After retiring the first time in 1988, Lawrence, at the age of 76, became a church planter in Wasilla, Alaska. He then served as an interim pastor four more years in Sheboygan, Wisconsin, before finally retiring at age 81.
He is remembered for his gentle, but firm and wise counsel. Many have profited from his book, The Elders of the Church, and the OPC booklet, Are You a Christian? He also served the Committee on Christian Education from 1956–1959.
After 57 years of marriage, Geraldine died on December 27, 1995. Lawrence entered glory on January 23, 2003, at the age of 91. He is survived by their daughter Priscilla King; her husband David W. King, pastor of Christ Presbyterian Church in Janesville, Wisconsin; and five grandchildren.