Today in OPC History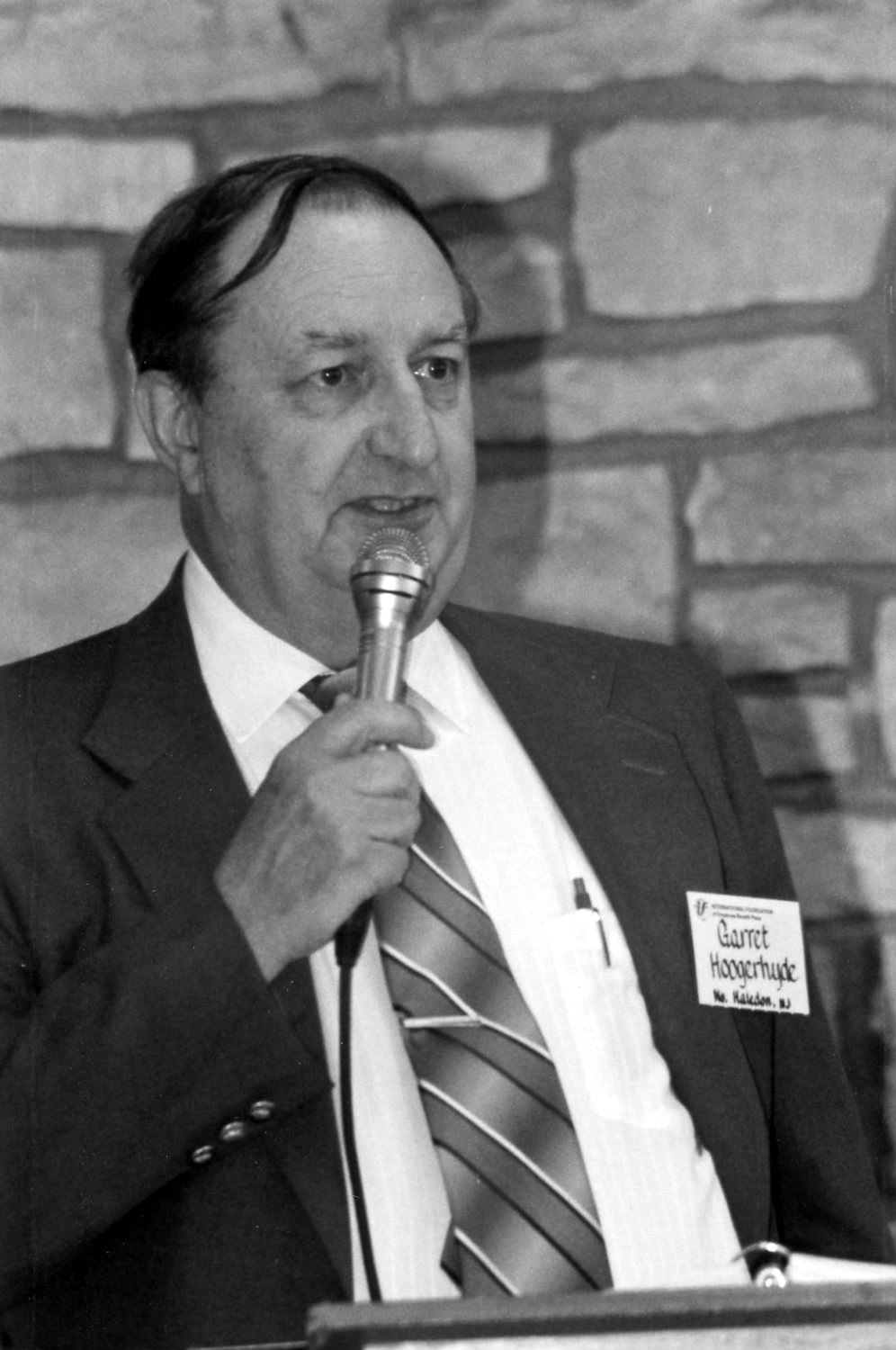 July 15
Garry Hoogerhyde
Garret A. Hoogerhyde and his family were honored on this date in 2008 by the 75th General Assembly, which met at Pacific Lutheran University in Tacoma, Washington. The resolution thanked Garry and his family "for decades of faithful care to members of the Orthodox Presbyterian Church Health Plan. Brethren, you have honored Christ's command to love one another as he has loved us."
Garry and his wife Marlene first came into the OPC in June 1954 when Leroy Oliver was pastor of Grace OPC in Fair Lawn, New Jersey. Two years later, Garry was elected a ruling elder, an office he also held in OP churches in Whippany (twice), and Nutley, both in New Jersey. After sixty years as an active elder, Garry now is an elder emeritus at Church of the Covenant in Hackettstown, New Jersey.
Since 1958, Garry, a certified public accountant, has overseen the denomination's pension program. When OP pastors had trouble getting health insurance, Garry helped the Committee on Pensions develop and run a health insurance policy for OP ministers.
For half a century, Garry has served on the denomination's Committee on Home Missions and Church Extension. In that capacity, he has served since 1993 as president of the denomination's loan fund, which helps congregations secure buildings. For 17 years he also has represented Home Missions on the Committee on Coordination. In the Presbytery of New Jersey, Garry serves on the Presbytery of New Jersey's Home Missions and Diaconal Committees.
In 1976, he was elected moderator of the 43rd General Assembly—one of only seven ruling elders so honored. The Hoogerhydes have eight children, 20 grandchildren, and four great-grandchildren. Marlene and four of their children have helped over the years to facilitate the hospitalization and pension programs.
At the recently concluded Eighty-fourth (2017), Garry was honored for fifty-nine years of service on the Pension's Committee.
Picture: Garry Hoogerhyde at the 1993 General Assembly