Today in OPC History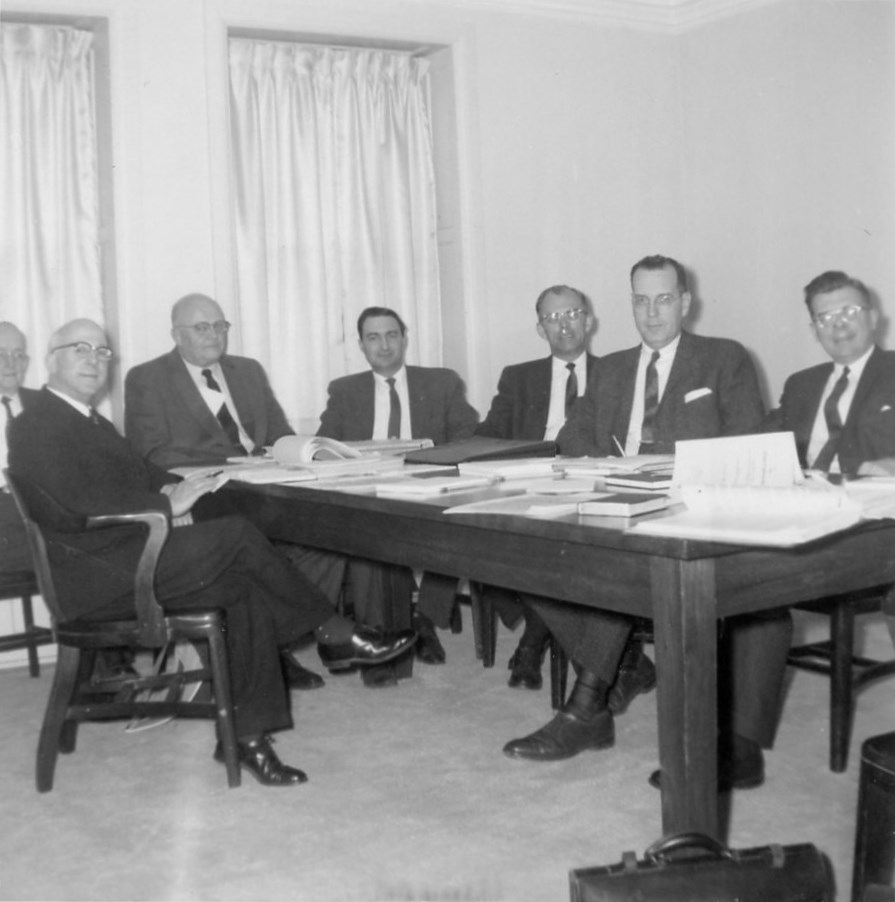 February 4
1965 OPC Committee Memberships
On February 4, 1965, the following men were serving on the program committees of the Orthodox Presbyterian Church.
HOME MISSIONS AND CHURCH EXTENSION - General Secretary LeRoy B. Oliver
Ministers: Robert L. Atwell, Calvin A. Busch, Robert W. Eckardt, John P. Clelland, George W. Knight, III, George W. Marston, Everett C. DeVelde, Jack J. Peterson, George J. Willis Ruling Elders: Garret A. Hoogerhyde, Ronald Murphy, Hiram I. Bellis, Bert L. Roeber, Cyrus B. Ferguson, Wilfred R. Moses
FOREIGN MISSIONS – General Secretary John P. Galbraith
Ministers: Henry H. Fikkert, Laurence N. Vail, Robert L. Vining, Leslie A. Dunn, Charles H. Ellis, Arthur O. Olson, John C. Hills, Jr., John Murray, John H. Skilton
Ruling Elders: Newman de Haas, Willard E. Neel, L. Fred Baum, R. P. Width, Floyd C. Graf, Fairvan C. Lenker
CHRISTIAN EDUCATION – General Secretary Robley J. Johnston
Ministers: Calvin K. Cummings, Charles G. Schauffele, Laurence C. Sibley, Jr., Lewis J. Grotenhuis, Robert D. Knudsen, Edward J. Young, Edmund P. Clowney, Raymond E. Commeret, Robert E. Nicholas Ruling Elders: Edward A. Haug, Jr., Daniel E. McElwain, A. L. Le Gro, Stewart W. Sandberg, Jr., Leonard G. Brown, Howard A. Porter
Picture: John Galbraith, Garret Hoogerhyde, Everett DeVelde, W. Harllee Bordeaux, Ralph Clough and fellow Committee on Pensions members.