Reviews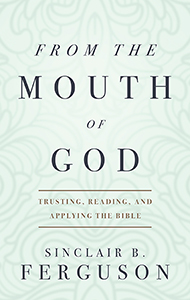 From the Mouth of God: Trusting, Reading, and Applying the Bible
Sinclair B. Ferguson
Reviewed by: Stephen J. Tracey
Date posted: 11/08/2015
From the Mouth of God: Trusting, Reading, and Applying the Bible, by Sinclair B. Ferguson. Edinburgh: Banner of Truth, 2014, xi + 209 pages, $13.50 paper. (Also available in Kindle and EPub format.) Reviewed by OP pastor Stephen J. Tracey.
Click here for the review.
Copyright © 2019, The Orthodox Presbyterian Church. All Rights Reserved.