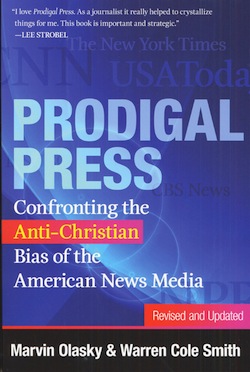 Committee on Christian Education Feature
Jamie Dean
In 1871, journalist Augustus St. Clair penned a devastating article about the illegal abortion trade plaguing New York City: "Thousands of human beings are murdered before they have seen the light of this world, and thousands upon thousands more adults are irremediably robbed in constitution, health, and happiness."
It may not surprise readers to learn that St. Clair's article—titled "The Evil of the Age"—appeared in a newspaper owned by a Bible-believing Presbyterian. Perhaps more surprising: that pro-life paper was the New York Times.
Less than 150 years later, the same newspaper regularly laments the efforts made in various states to pass new restrictions on legalized abortion, and warns about threats to "the tenuous state of women's right to make their own reproductive decisions." A few years ago, the New York Times remembered late-term abortionist George Tiller as "an American hero."
For those pondering how we got here, Marvin Olasky traces the dramatic, anti-Christian shift in American newsrooms in a newly updated edition of his book Prodigal Press. (Olasky's colleague, Warren Cole Smith, also contributes new material to the 2013 edition.)
I serve as news editor at World magazine, a Christian news publication, where Olasky serves as editor in chief, so I have an admittedly professional interest in a book about how Christians engage journalism in an overwhelmingly secular culture.
But I believe many other Christians will profit from reading Olasky's take on the historical trends that led away from a biblical underpinning in American journalism and towards the dominance of secular humanism in mainstream newsrooms.
Thankfully, the book doesn't end there. The author also offers suggestions for regaining a Christian perspective in both reporting and reading the news. Those suggestions are helpful for both journalist and reader alike.
For Christians who are tempted to retreat from the sometimes crushing volume and impact of the news, Olasky reminds them what good journalism does: it chronicles what God is doing in the world he created and in the sinners he is redeeming—a subject that should interest every Christian as well.
Historical View
To show the decidedly Christian perspective in much of early American journalism, Olasky notes that from 1825 to 1845 over 100 cities and towns in the U.S. had explicitly Christian newspapers.
In the early 1880s, journalist Nathaniel Willis founded the Boston Recorder after his conversion to Christianity. The Boston Recorder maintained the second largest circulation in the city, and Willis wrote that all kinds of stories provided "occasion to record many signal triumphs of divine grace over the obduracy of the human heart, and over the prejudices of the unenlightened mind."
Other newspapers regularly wrote of God's providence in news stories about everyday events. Many of these reports noted God's sovereign control as fact, not opinion.
The New York Times continued its abortion coverage in 1871 with a dramatic, undercover investigation exposing the evil underbelly of a gruesome industry that left many babies—and some mothers—dead. The coverage provoked outrage among many New Yorkers, and prompted new laws to clamp down on the already illegal industry. These stories straightforwardly reported abortion as murder.
Changes were coming, however, and Olasky doesn't dwell on a golden age of Christian journalism. He notes that as American culture grew more secular, much of journalism diverged with it. For Christian newspapers, this secularization had an opposite affect: many retreated inside their Christian circles and produced fluffy, "happy talk" journalism that no longer held up the light of God's Word to the darkness of the world.
As Christian journalists retreated over coming decades, secular journalists began vowing allegiance to a new god: objectivity. If a reporter could write all sides of a story, according to this view, he could remain objective and let readers decide the truth on particularly difficult issues.
Olasky writes that the notion of complete objectivity is a fallacy. Every person has some kind of belief system that influences how he views the world. For Christians, our understanding of the world comes from God's infallible Word. The Bible becomes the plumb line for Christian journalism.
"God defines reality, and our understanding of reality should conform to His definition of it," Olasky writes. "Biblical objectivity—accepting God's view of the world as reality—is what defines true Christian journalism."
Reading, Writing, and Resting
This kind of analysis isn't always easy. Some issues don't come with a crystal clear, biblical command. Christian journalists and Christian readers must seek wisdom in analyzing the news—and humility in presenting it. Often we'll fail, but we must work hard to think biblically about our words, and to rest fully in the Word himself.
God commands us to use our words for many purposes: to encourage, to love, to teach, to expose evil, and ultimately to glorify God. Olasky commends Christian journalism (and Christian reading) as a way to do all of these.
That means we expose the evil of abortion, but we also rejoice in stories about mothers who have carried their babies to full term because of the ministry of faithful Christians. We write about the sufferings of believers in places like South Sudan, but we also show how the gates of hell aren't prevailing against Christ's church, despite persecution.
In all of this, Christian journalists offer Christian readers a real opportunity to participate in God's work in the world by glorifying him for his merciful deeds and praying in specific ways for his will to be done on earth as it is in heaven.
I've often wished that I could do more for some of the suffering Christians I've met in some of the worst parts of the world, but I also realize that perhaps the best I can do for them is to name them in writing before God's people, and hope that readers will lift them up before the throne of grace.
We don't know how God will use all these imperfect words, but the Christian writer and the Christian reader can take comfort in the reminder from Proverbs 30:5, "Every word of God proves true; he is a shield to those who take refuge in him."
The author, a member of Matthews OPC in Matthews, N.C., is the news editor of World magazine. New Horizons, July 2014.
Copyright © 2014, The Orthodox Presbyterian Church. All Rights Reserved.