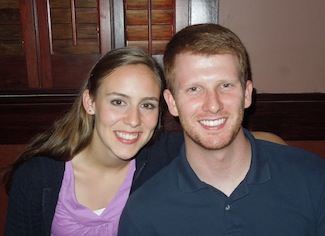 Committee on Christian Education Feature
Patricia E. Clawson
Ministerial internships have proved to be very effective in helping to transform seminarians into pastors in the Orthodox Presbyterian Church. Out of 96 yearlong interns who served between 2004 and 2013, 67 are active ministers in the OPC today. That translates to seven out of every ten yearlong interns becoming OP pastors over a ten-year period. Those without such a call may be in the process of seeking a church in which to serve, or they may have accepted a call in another denomination, or they may have realized through the internship process that they might not be gifted for pastoral ministry.
Grooming young seminarians into pastors is a fundamental task of the OPC's Committee on Christian Education. The CCE's Subcommittee on Ministerial Training has helped to fund 230 internships from 2005 to 2014. They have financially supported 133 summer and 97 yearlong internships in the OPC over the past decade. Many seminarians serve first as a three-month summer intern before becoming a yearlong intern after graduating from seminary.
The CCE is once again accepting applications for both summer and yearlong internships for 2015. It is vital for any internship that the pastor, the session, and the congregation be willing to help train the intern for the ministry. The church must be willing and able to provide funds that equal or exceed what is provided monthly by the CCE. The mentoring pastor is required to have served in the OPC for five years.
Through an internship, a man learns both by doing and by observing how better to preach the gospel, visit the sick and shut-ins, moderate a session meeting, lead a Bible study, lead a worship service, and handle funerals and weddings. He also often learns whether he has the gifts, the heart, and the calling for pastoral ministry in the OPC. Much of that isn't learned in the academic environment of a seminary classroom.
Summer internships are available to seminarians who are members of the OPC or the Presbyterian Church in America and who are under the care of their presbytery. Yearlong internships are for seminary graduates who are seeking to become licensed to preach by an OP presbytery.
The CCE helps to fund summer internships by giving a congregation $1,000 per month for three months. Churches with twelve-month internships may receive up to $1,250 per month. Local congregations must match or exceed that amount of monthly support for their interns.
Before deciding to have an intern, churches must consider whether their pastor has the time needed to work with an intern on a weekly basis and whether the congregation has sufficient finances. To find a suitable candidate, some sessions ask the potential intern for sermon CDs, while others bring the family in for a weekend at the church.
As part of the church's intern application process, the pastor or session also submits an intern-mentoring plan, which describes the mentoring pastor's ideas for working with the intern, the candidate's job description, what goals the church hopes the intern will accomplish, and how the intern will be helped to fulfill those goals. Churches often assist yearlong interns by helping to pay for their health insurance, moving expenses, automobile and phone expenses, and housing. Summer interns sometimes live with church families.
Application Deadline: February 27, 2015
Applications from prospective interns and churches looking for an intern are available online at OPC.org. Click on Worldwide Outreach, then Christian Education. At the lower left under Ministerial Training, click on Internship Program. Please fill out the application and email it (as an attachment) to Danny Olinger at olinger.1@opc.org or mail it to: Committee on Christian Education, 607 N. Easton Road, Bldg. E, Willow Grove, PA 19090.
The CCE will consider all of the applications and approve funding for churches at its meeting on March 17.
Copyright © 2015, The Orthodox Presbyterian Church. All Rights Reserved.