News
Glen Clary Appointed to MTIOPC Faculty
03/18/2014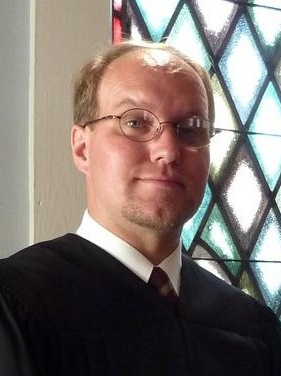 The Subcommittee on Ministerial Training has appointed the Rev. Glen Clary as the new instructor of the MTIOPC course on Reformed Worship.
Rev. Clary was ordained as a minister of the Gospel in the Orthodox Presbyterian Church in 2005. After pastoring Immanuel Orthodox Presbyterian Church, West Collingswood, New Jersey, for seven years, he became the Associate Pastor of Providence OPC, Austin (Pflugerville), Texas, in December, 2012. Glen holds a Bachelor of Science degree from Southwestern Christian University, Bethany, Oklahoma, and a Master of Divinity degree from Westminster Theological Seminary, Philadelphia, Pennsylvania. He is currently a doctoral candidate at Erskine Theological Seminary, studying Reformed worship under Dr. Hughes Oliphant Old at the Institute for Reformed Worship. Glen lives in Pflugerville, TX with his wife Catherine and their six children (and another on the way).
For further information on MTIOPC, or to register for a course, click here.