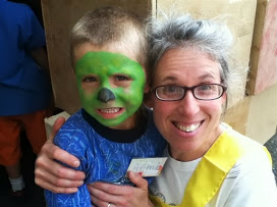 Short-Term Missions
Pray for STM Team in Quebec!
Janet Birkmann
An OPC short-term missions team comprised of members of Covenant OPC (Barre, VT), Merrimack Valley OPC (North Andover, MA), Providence OPC (West Lebanon, NH), and Jaffrey OPC (Jaffrey, NH) will lead the "English for Kids" Bible Camp taking place at Reformed Christian Church Beauce in St. George, Quebec, taking place this week (June 30 - July 4, 2014). Please pray for the health, safety, fellowship, and efforts of this team!
OPC Missionary to Quebec, Rev. Ben Westerveld, described the camp in his recent "Pray for Quebec" newsletter:
"Three consecutive weeks [of English Bible Camps] are planned. More than 32 kids are enrolled each week, with more enrollments expected. We will be teaching them English through songs, stories, lessons, crafts, games, etc. At the same time we want to communicate to these children the truths of the Gospel through Bible stories and through loving Christian action. Each camp will end with a BBQ for family and friends so that the children can present what they have learned, we can explain in French the Bible theme of the week, and our congregation connect with the families from our neighborhood. Pray for Suzy Djeki, our camp director. Pray for the short term mission teams coming to lead each camp.
"Also remember in your prayers, the team organized by Covenant OPC (Barre, VT) which will be animating the English for Kids Bible camp at our sister church in St-Georges."
Please pray for all those with whom these teams will share the gospel this summer!
PHOTO: Camp leader and child, "English for Kids" Bible Camp, St. George, Quebec, 2013.
Visit www.opcstm.org to learn more about short-term service in the OPC!