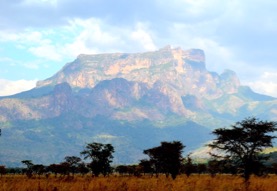 Short-Term Missions
S.T.O.R.M. Report: Summer Teams Are Filling Up!
Janet Birkmann
S.T.O.R.M. Report Vol. 7 No. 5 May 9, 2018
How beautiful upon the mountains are the feet of him who brings good news...Isaiah 52:7 (ESV)
Ten short-term mission teams have already been filled for the summer of 2018! A hurricane relief team is currently in Puerto Rico. Two teams are scheduled to do maintenance work at the Boardwalk Chapel this month. Team Haiti takes off on June 23 to lead VBS programs on the island of La Gonave. Four teams will lead four English for Kids Bible Camps in Quebec in June and July, with an English for Teens Bible Camping trip to follow in August. And, the OP Uruguay Mission will receive a team to help them present their "English Club" outreach program in July!
But, it's not too late to find an opportunity for short-term service that is just right for you!
There are still openings:
--In May, June, July, August ... or year-round
--For individuals or church groups
--Inside the USA or on foreign mission fields
There are opportunities for:
--Construction work, community outreach, service projects
--Evangelizing and/or receiving evangelism training
--Working with children, teaching VBS, teaching English
--Longer-term service as a Missionary Associate or teaching in a foreign university
--The ongoing need for hurricane relief volunteers!
Click HERE for the S.T.O.R.M. Report, with links to current opportunities!
PHOTO: Uganda 2013 by Donald Theriault