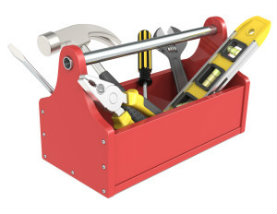 Short-Term Missions
Workers Needed at the Boardwalk Chapel in May!
Janet Birkmann
The OPC's Boardwalk Chapel in Wildwood, New Jersey, reports that its volunteer staff for the main part of the summer has been confirmed, and that the largest known group to date will reside in its Dunn House — a total of 27 people including two house parents, eight men, and seventeen women.
The Chapel now seeks volunteers to help them complete various work projects in May. From a recent newsletter: "Every year, we are blessed by the willingness of individuals and groups who sacrifice time and resources to help us before the Chapel season officially begins. Will you join us in May and use your gifts to prepare the buildings before the staff arrive?"
The To-Do List for May includes:
Cleaning
Organizing
Moving furniture
Building bunkbeds
Repairing trim and sheet rock
Painting
Electrical work
Learn More About the Boardwalk Chapel:
Contact:
Jim Zozzaro, Director
Elizabeth Horst, Administrative Assistant
Email: boardwalkchapel@gmail.com
Visit www.opcstm.org for more opportunities for short-term service in the OPC!