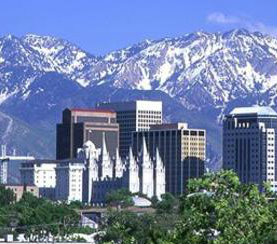 Short-Term Missions
June 2015: Join Work Team in Utah
Janet Birkmann
Faith OPC in Long Beach, California, has responded to the call of Christ Presbyterian Church (OPC) in Magna, Utah, for a team of volunteers to come help them refurbish their 11,000 square foot church building! Pastor Jason Wallace has established quite a presence in witnessing to the Mormon community in Utah. He has a weekly call-in talk show on a Christian TV station, and quite a few people have visited the church as a result of this outreach.
Courtney Habegger of Faith OPC is serving as coordinator of the team that will travel to Utah and is seeking three more people to join them!
Dates:
June 22 - 29, 2015
The Work:
Framing walls
Installing dry wall
Drywall repair/finishing
Finish carpentry
Trim work
Painting that goes along with all such work
Accommodations:
Housing and meals will be provided for the team by the members of the Utah church!
Deadline:
It would be helpful if interested individuals would contact Courtney, below, by June 8th.
Contact: Courtney Habegger
Email: 87courtney@gmail.com
Faith OPC
500 East San Antonio Dr.
Long Beach, CA 90807-2794
www.faithopc.org
Christ Presbyterian Church
8630 West Magna Main Street
Magna, UT 84120
www.gospelutah.org
Visit www.opcstm.org for more opportunities for short-term service in the OPC!