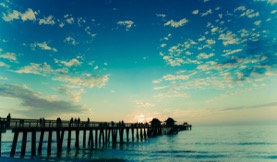 Short-Term Missions
Summer 2017: Bring Your Team to Naples, Florida!
Janet Birkmann
Rev. Eric Hausler, Pastor of Christ the King OPC in Naples, Florida, invites you to bring your team to Naples this summer and participate in outreach and service projects to increase the church's testimony in the local area! The church has been greatly encouraged and blessed by the service of the teams of teens, college students, and adults that have traveled to Naples over the past few years (scroll down for photo gallery).
Team Size:
- A team of 8-16 people is ideal
- Music talent on the team a plus
- All ages welcome
Dates:
- Anytime June through August
Length of Stay:
- A stay of 5-7 days is ideal
Transportation:
- Team needs to provide their own local transport, so if not driving to Naples in their own van or vans, they should plan to rent a van(s) in Naples
Lodging and meals:
- Teams are responsible for their own meals
- Lodging is available in local hotels such as Hawthorne Suites Naples
- Lodging is available in cabins at Naples KOA: Reasonably priced, Air-conditioned, Cabin sleeps six people, KOA adjacent to Super WalMart for shopping, Fire-pit/grill/kitchen available in cabins
Activities will include:
- Service projects in the pastor's neighborhood (i.e., window washing as in photo, above)
- Canvassing neighborhoods with announcements about the church
- Volunteering at St. Matthews's House, a Christian ministry to addicts and the homeless
- Possible work on a new church facility
- Helping teach new hymns to the congregation
- Joining the church family for morning and evening worship
- Joining the church family for Wednesday night Bible study
Contact:
Pastor Eric Hausler
Visit www.opcstm.org to find more opportunities for short-term service in the OPC!
Copyright © 2018, The Orthodox Presbyterian Church. All Rights Reserved.