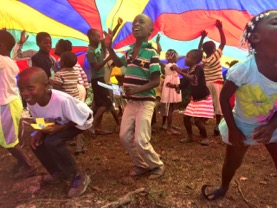 Short-Term Missions
Photo Gallery: Team Haiti 2017
Janet Birkmann
June 24-July 6, 2017, Team Haiti travelled to Haiti to assist Rev. Ben Hopp, OP Missionary to Haiti, and his family, in presenting VBS programs in the Creole language on the island of La Gonave. The team, sponsored by the Youth Committee of the Presbytery of Southern California, was led by Rev. Matt Prather and Miss Rose Perkins.
The 2017 team of 12 came from the following OP churches:
Reformation OPC, Apache Junction, AZ
Prescott OPC, Prescott, AZ
Bonita OPC, Bonita, CA
Corona OPC, Corona, CA
Grace OPC, Costa Mesa, CA
Providence OPC, Temecula, CA
Covenant of Grace OPC, Sugar Grove, IL
Harvest OPC, Wyoming, MI
Grace OPC, Philadelphia, PA
Reformation OPC, Morgantown, WV
Click here for the Photo Gallery.
Visit www.opcstm.org for more photos and testimonials from those who have served as short-term missionaries in the OPC!
Copyright © 2019, The Orthodox Presbyterian Church. All Rights Reserved.