Today in OPC History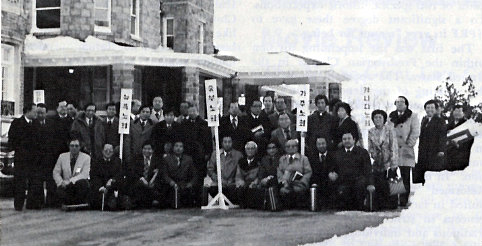 February 8
Korean American Presbyterian Church
On February 8, 1978, thirty-two ministers and elders from five presbyteries organized the Korean American Presbyterian Church as a denomination at its inaugural General Assembly. Fittingly, the meeting took place on the campus of Westminster Theological Seminary in Philadelphia, where several of its ministers had studied. Among the visitors in attendance were Dr. Edmund P. Clowney, who welcomed delegates at an opening worship service, and the Rev. LeRoy B. Oliver, who spoke as an observer from the Orthodox Presbyterian Church.
The first General Assembly voted to seek fraternal relations with several churches, including the OPC. At the 45th General Assembly of the OPC, meeting the following June in Grand Rapids, the Rev. In Jae Lee, KAPC moderator, addressed the Assembly, and his remarks were translated by KAPC stated clerk, the Rev. Samuel S. Chang. The 46th General Assembly, acting on a recommendation from the Committee on Ecumenicity and Interchurch Relations, entered into ecclesiastical fellowship with the church. In 1983, the North American Presbyterian and Reformed Council (NAPARC) welcomed the KAPC as a member denomination.
Picture: Members of the newly formed Korean American Presbyterian Church on February 8 in front of Machen Hall on the campus of Westminster Seminary.
- 2018