Today in OPC History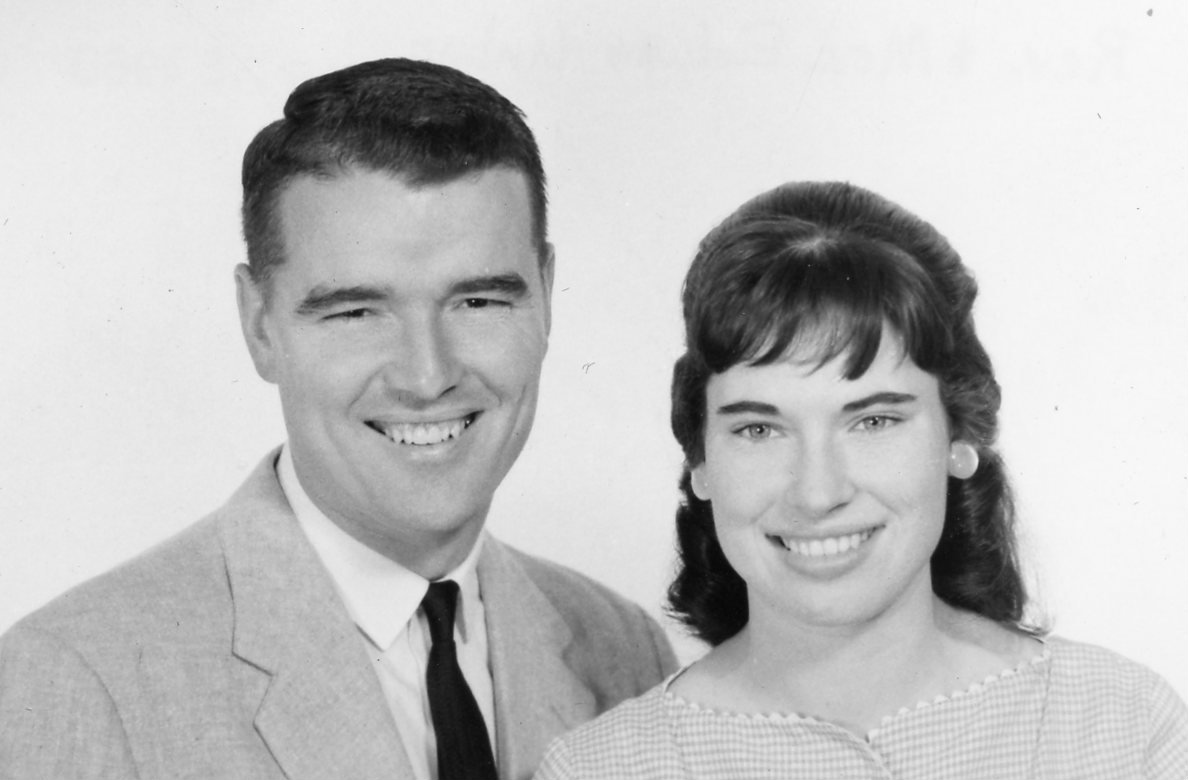 July 6
Ed and Gwen Urban
Fifty-eight years ago today in 1957, Edwin C. Urban married Gwendolyn R. Kellogg, daughter of OP pastor Edward Kellogg. Ed Urban became a Christian while earning his bachelor of arts degree from Westminster College in 1953. That summer at the Boardwalk Chapel in Wildwood, New Jersey, Ed learned Reformed doctrine from OP pastor Leslie Dunn and OP missionaries Bruce Hunt and Polly Gaffin. Ed graduated from Westminster Theological Seminary shortly before his marriage in 1957. Gwen, eight years younger than Ed, studied for a year at Wheaton College. Later as a grandmother, Gwen received her degree from Hood College after teaching in Christian schools for more than twenty years. Ed was ordained on May 30, 1958 by the Presbytery of Wisconsin and installed as a Home Missions missionary at Bethel OPC in Wheaton.
Ed moved his family to San Diego in 1959 to prepare for becoming an Orthodox Presbyterian missionary to Formosa (Taiwan) when the OP had financial aid pledged for foreign service. When their financial support collapsed in 1963, they returned stateside. Ed became stated supply at Brentwood OPC in San Francisco from 1963 to 1964. He was then called as assistant pastor at Trinity OPC in Fairfax, Virginia, where he served from 1965-1968. During that time, Ed also was the Bible teacher for a Christian school in Fairfax. He led a Bible study, which grew into an OPC chapel. The Urbans rented a large house in Leesburg, Virginia, as their home for chapel services and the location of their new Christian school. From 1968 to 1984, Ed served as pastor of Bethel OPC in Leesburg, Virginia, as well as the Bible teacher and principal of the Christian school. Gwen developed the academic kindergarten program, taught music, and played for church worship services. Gwen's father, the Rev. Edward Kellogg, was called as associate pastor at the Leesburg church until he retired in 1983. Gwen's mother, Eleanor, taught Sunday school and played the organ at the church.
From 1985 until he retired in 2010 at the age of eighty, Ed was the founding pastor of Sterling OPC in Sterling, Virginia, where he served for twenty-five years. The Urbans live in Wilmington, Delaware. They have two daughters, eight grandchildren, and five great-grandchildren. One daughter, Melanie Ruth is married to David Bird, son of former OP missionaries Herb and Mary Bird. Another daughter, Melissa Beth is married to Bryce Craig, president of P & R Publishing Co.
Picture: Ed and Gwen Urban