Today in OPC History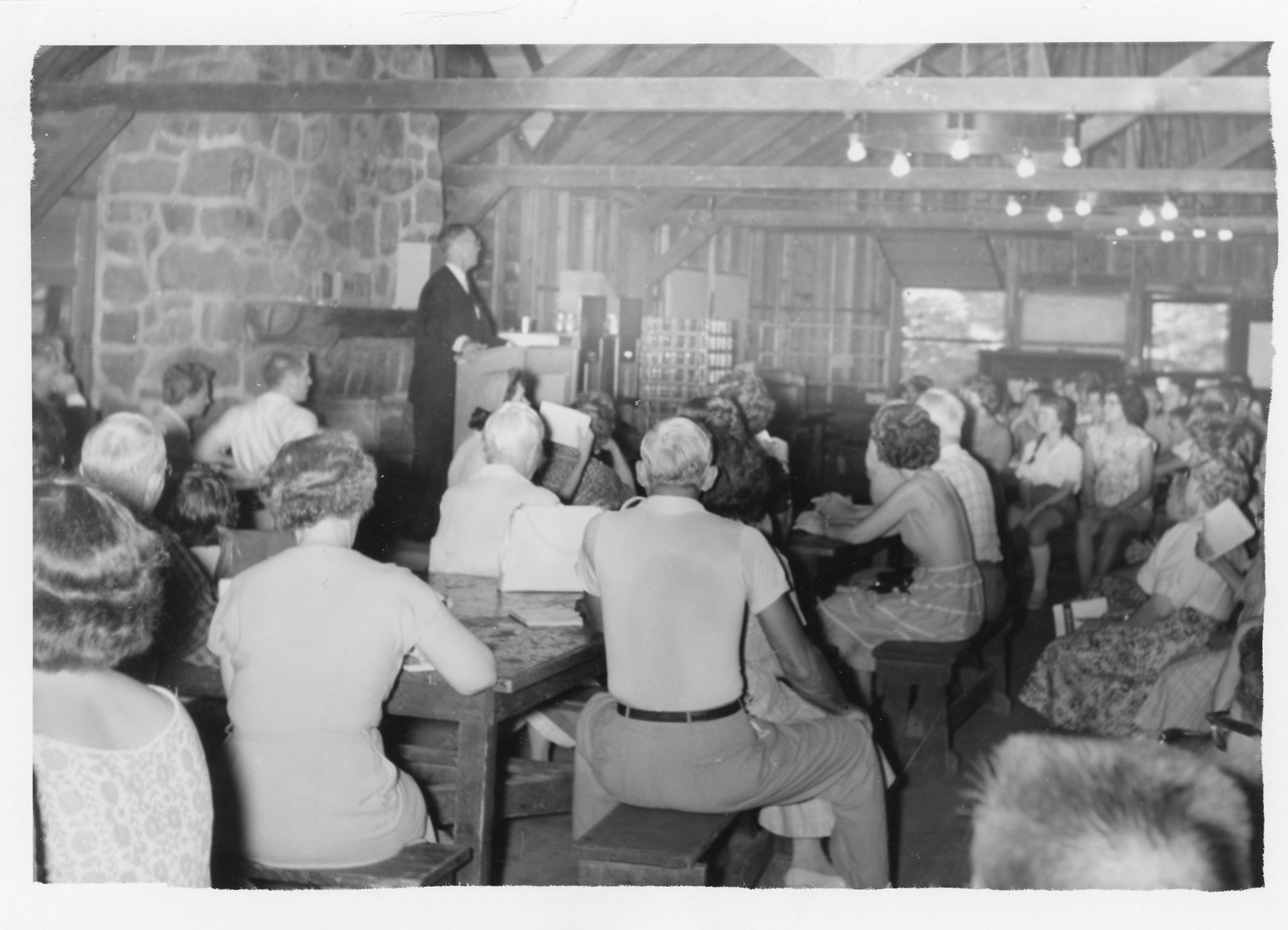 August 27
French Creek Bible Conference
August 27, 1956 was a busy day for the French Bible Conference Association, meeting at French Creek State Park, southeast of Reading, Pennsylvania. That morning its Junior Conference, for grades 6-9, ended. Under the leadership of the Rev. Lewis Grotenhuis, the Junior Conference, with theme of "Jesus Christ, the same yesterday, today and forever," featured teaching by OPC pastors Elmer Dortzbach, Leslie Dunn, Albert Edwards, Wendell Rockey, and evening addresses by Edmund Clowney.
That same afternoon, the Senior Conference (directed by the Rev. Robert Atwell) began, and high schoolers were treated to instruction from Robert Marsden, John Clelland, Henry Fikkert, and E. J. Young, along with seminary student George Knight. Among those serving as counselors were conference "alumni" Dick Gaffin, Joan Grotenhuis, Eleanor Roberts, and Bertha and Lois Hunt. The camp experience extended beyond the Bible teaching, as the Presbyterian Guardian reported: "It should be publicly acknowledged that though the staff team was deliberately 'loaded' with old pros like 'Chuck' Ellis, 'Chip' Stonehouse, and Ed Urban, the delegates again won the annual softball game by a 7-3 score."
The Guardian added that the encouraging attendance at both camps far exceeded the amount of campers the facilities were designed to accommodate, prompting the French Creek Bible Conference Association to begin planning for a Family Conference in 1957.
Photo: Egbert Andrews speaking at French Creek in 1961.