Today in OPC History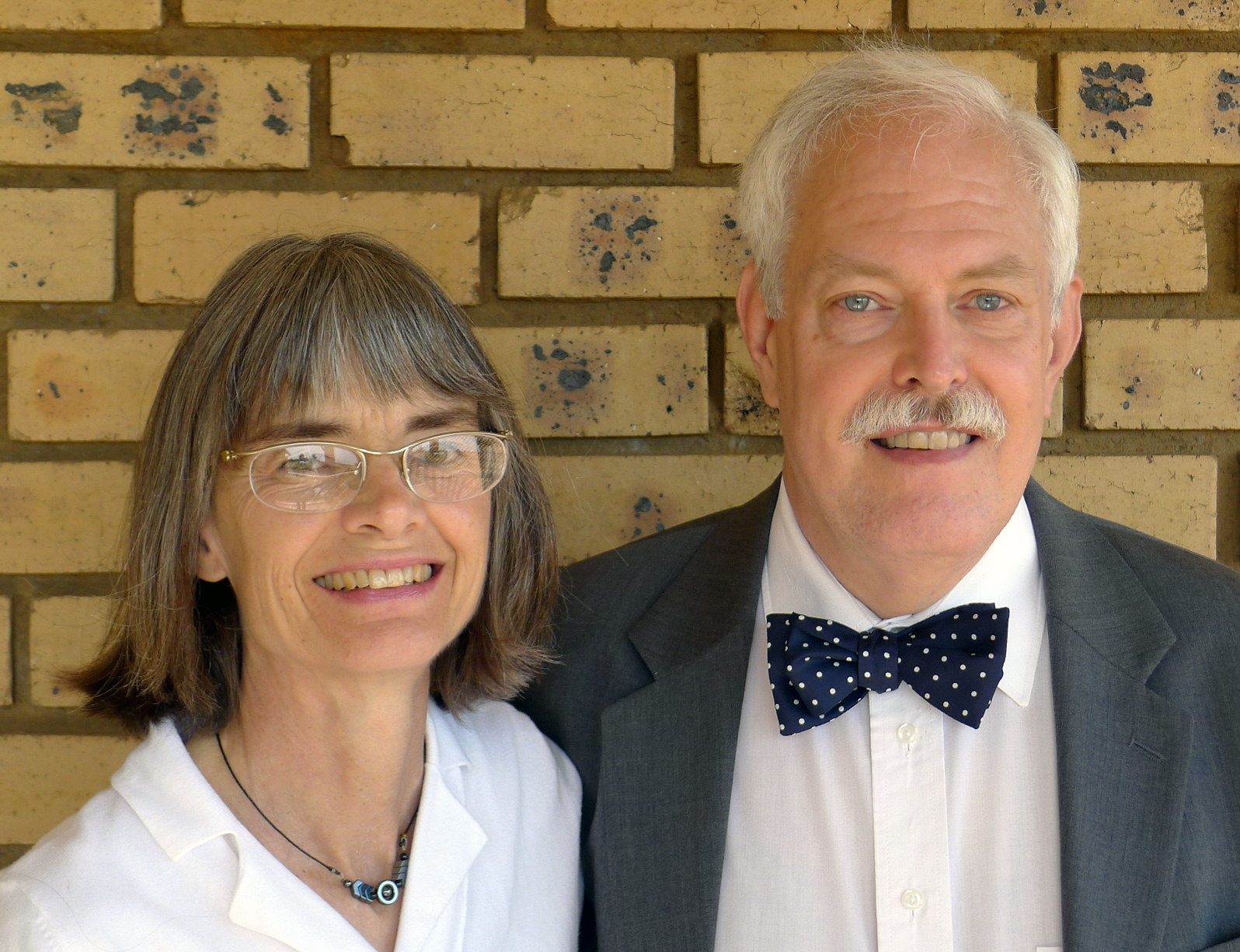 December 11
Brian and Dorothy Wingard
The providence and goodness of God brought Brian Wingard and Dorothy Brower together in marriage on this date in 1993 and soon after to the mission field in Africa. Born three months premature to a Christian family, Brian was taught early on about God's goodness and believed the Lord was calling him into His service. He graduated in 1973 from Belhaven College in Jackson, Mississippi, and received his master of divinity from Reformed Theological Seminary with an emphasis on foreign missions in 1976. The following year he served as a student supply at a church in South Carolina, then completed a master of theology degree at Westminster Theological Seminary in 1979. After working in retail for several years, he returned to WTS to earn his doctorate in historical and theological studies in May 1992. He served as a special assistant to Steven F. Miller, pastor at Calvary OPC in Glenside, Pennsylvania. At Calvary, he met Dorothy, a biological lab technician who researched the biochemistry of milk proteins. Dorothy grew up in a Christian home, became a Christian at Ursinus College, and took Bible courses at Philadelphia College of the Bible while attending a Baptist church. After reading a book by Oswald T. Allis and attending a lecture at WTS, she came to Calvary OPC in Glenside, where she met Brian.
In 1993 the Committee on Foreign Missions called Brian to be a missionary teacher at the Reformed Theological College of East Africa in Kenya. Brian was ordained on December 10, 1993, and married the next day. Soon the Wingards moved to the Kenyan mission field (1994–1997). After a furlough, they were sent to Mbale, Uganda, where Brian taught at Westminster Theological College as well as ministered to three local congregations (1998–2001). During that time, they endured being tied up and robbed at gunpoint in their home. The Wingards were reassigned to Eritrea to organize Mehrete Yesus Evangelical Presbyterian Theological College and work with a new church alongside Jonathan and Margaret Falk (2002–2006). MYEPTC's first class graduated in 2005. While the Wingards were on furlough, the work was closed after the Falks and members of the Eritrean church were arrested, thrown in jail, and the missionaries were expelled from the country. The Wingards returned to Uganda to teach at Knox Theological College in 2007. In 2011, Brian and Dorothy moved to South Africa, where Brian serves as head of the Systematic Theology Department at Mukhanyo Theological College and assists in preaching at a local church plant.
Having retired in 2016, the Wingards reside in Sheybogan, Wisconsin.