Today in OPC History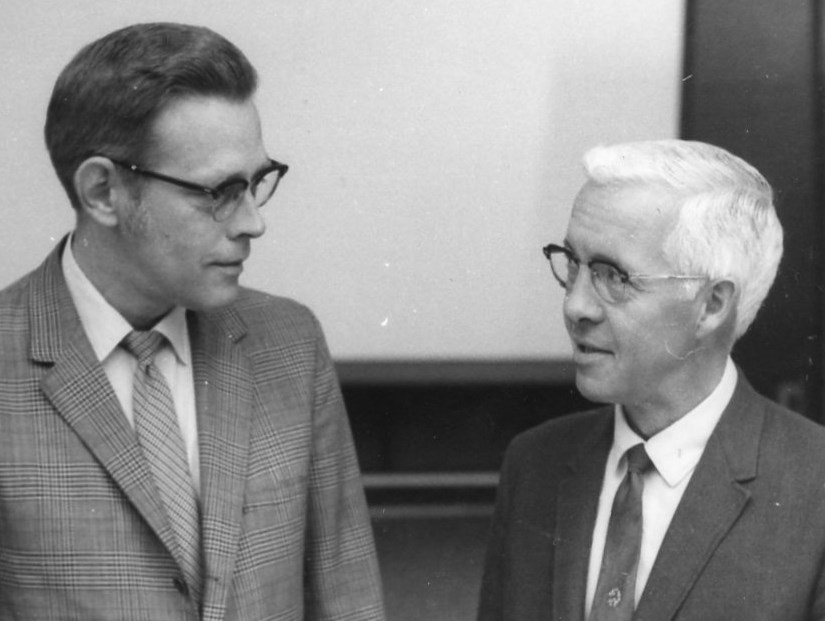 March 6
Ralph Clough
On March 6, 1920, OPC minister Ralph Clough was born. A graduate of Wheaton College and Westminster Seminary, Clough served as pastor of Westminster OPC, Hamden (1947-49), Calvary OPC, Bridgeton (1949 – 62), and First OPC, Manhattan Beach (1962 – 1974). He was also elected moderator of the Thirty-ninth (1969) General Assembly. .
His fellow Wheaton and Westminster classmate, Edmund Clowney, recalled his friend in the pages of the PRESBYTERIAN GUARDIAN upon the time of Clough's death in January 1974.
To remember Ralph Clough is to taste the warmth of gladness even in the shadow of his loss. His life was given in humble readiness to Jesus Christ his Saviour. He had many rich gifts but he used them for one purpose: to serve his Master. With what joy does Christ welcome his good and faithful servant!
See him as a young man playing the violin in a Christmas Eve service a tiny New England Church. Hear him speaking of the reality of Christ's incarnation.Watch him in a Bible study group as he searches the faces of his hearers, eager to plant and water the seed of the gospel in men's hearts. One whom he grounded in the faith later became his wife and fellow-servant. God blessed his unassuming ministry; he became a leader in his denomination. His preaching came with power; he ministered to youth from the beach and to the elderly in the sun. He sought like the apostle to be a servant of all that he might win more to Christ. He was honest about his own failures, always ready to acknowledge weakness and sin. His genuineness unconsciously rebuked pride in others and gave great authority to his witness to God's grace.
Jesus once put off his garments, took up a towel, and then washed his disciples' feet. Ralph Clough remembered the grace that offered such an example. While others sought the chief seats at the feast, Ralph looked for a towel. Ralph preached from Scripture that Christ saves sinners. Grace was the theme of his message, and to the multitude touched by his ministry, grace was the theme of his life. That witness still speaks. It makes his memory a tribute to the Saviour who has called him home.
Picture: Ralph Clough (right) and John Mitchell at the Thirty-seventh (1970) General Assembly