Today in OPC History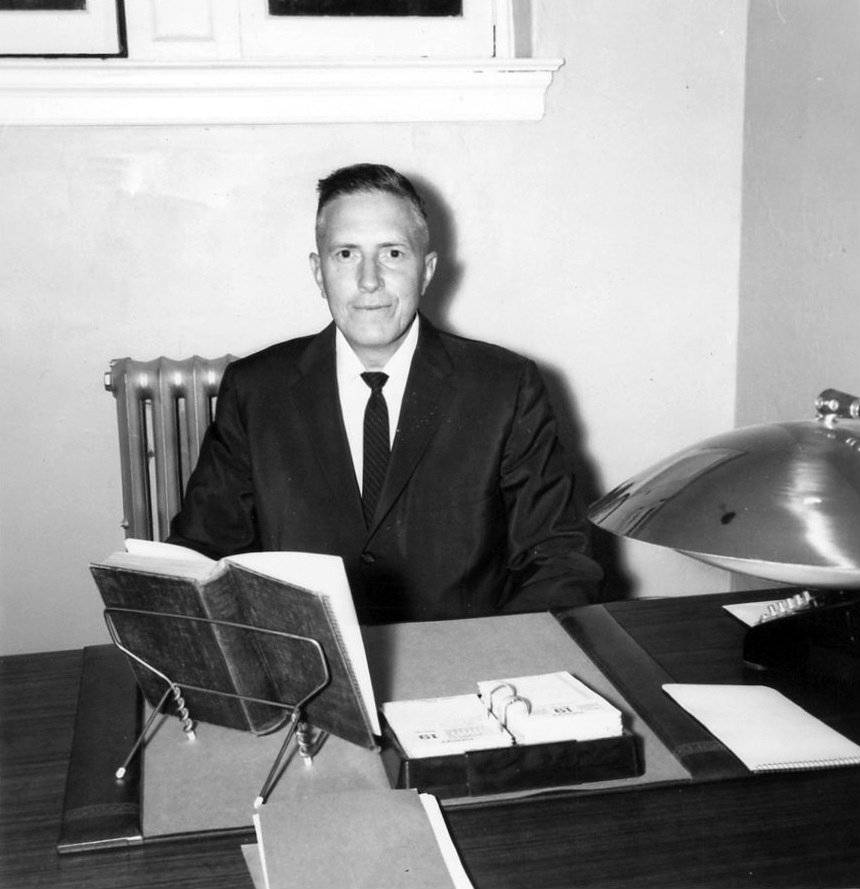 July 22
John H. Skilton
On July 22, 1998, the Rev. Dr. John H. Skilton passed away, a month short of his ninety-second birthday.
Born in Philadelphia, Skilton graduated from University of Pennsylvania (AB 1927, MA 1928), and Westminster Seminary. He pastored Second Parish Presbyterian Church in Portland Maine, bringing that church out of the PCUSA and into the OPC in 1936. In 1939 Skilton joined the New Testament faculty at Westminster Seminary, where he taught full-time until his retirement in 1973. He also served for portions of that tenure as assistant academic dean, dean of students, and editor of the Westminster Theological Journal. In 1961, at the age of 54, he earned his PhD from Penn, writing his dissertation on "The Translation of the New Testament into English, 1881–1950."
A life-long bachelor, Skilton dedicated his family's Philadelphia home to the memory of his parents in 1972. In his retirement he served as "minister in residence" of the "Skilton House" as it engaged in evangelistic and diaconal ministries throughout the city.
The many books that that Dr. Skilton wrote or edited include Machen's Notes on Galatians (1972), Scripture and Confession (1973), and the multi-volume New Testament Student series. When the Westminster Theological Journal dedicated an issue to Dr. Skilton, Moisés Silva wrote in appreciation: "Few and far between are those who combine, as he has, an unshakable and fearless commitment to orthodox Christianity in its Reformed expression alongside a most gentle and patient spirit."
Picture: John Skilton in 1961
- 2016 Appeared
Copyright © 2018, The Orthodox Presbyterian Church. All Rights Reserved.