Today in OPC History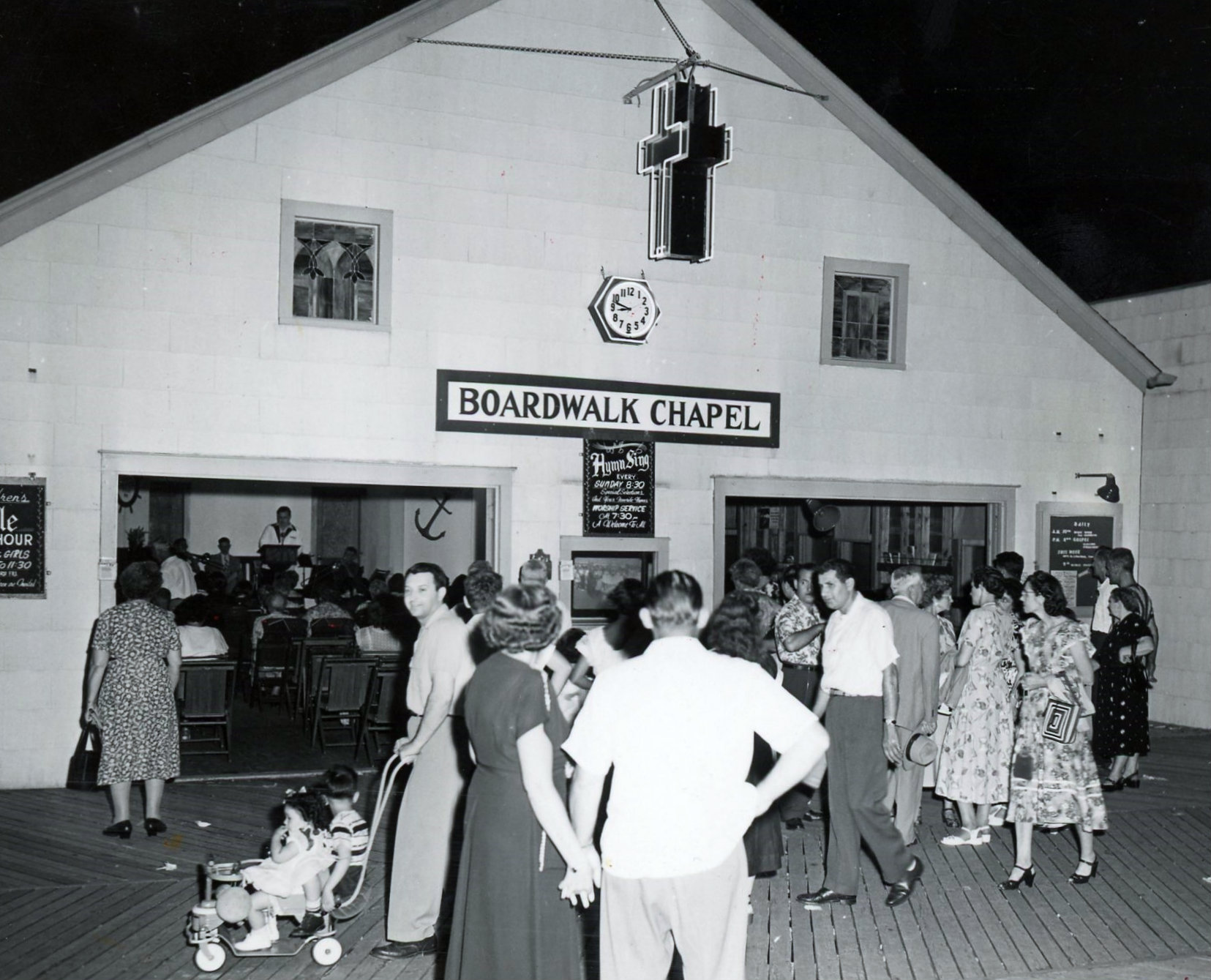 June 29
Boardwalk Chapel
On June 29, 1945, the Gospel Pavilion, the building housing the Boardwalk Chapel in Wildwood, New Jersey, was dedicated.
Likening the Wildwood sea-side resort to a modern version of Bunyan's Vanity Fair, Rev. Leslie Dunn, pastor of Calvary OPC in Wildwood, had posed this challenge to his congregation: 'Where, in such a modern Vanity Fair as Wildwood, can Faithful buy the Truth?' Under his initiative the Wildwood congregation purchased a vacant lot in 1944 at a public auction for $2950. After the War Production Board granted a building permit, a pavilion was quickly erected through the sponsorship and contributions from the Presbytery of New Jersey.
In the seventy years since then the Boardwalk Chapel has diligently presented a gospel witness to thousands of boardwalk strollers, through personal evangelism by volunteer staff and nightly services conducted throughout the summer months. For over thirty years until his recent retirement, Mr. Jon Stevenson served as the Director with the faithful assistance of his wife Marian.
Picture: The Boardwalk Chapel in the 1950s