Today in OPC History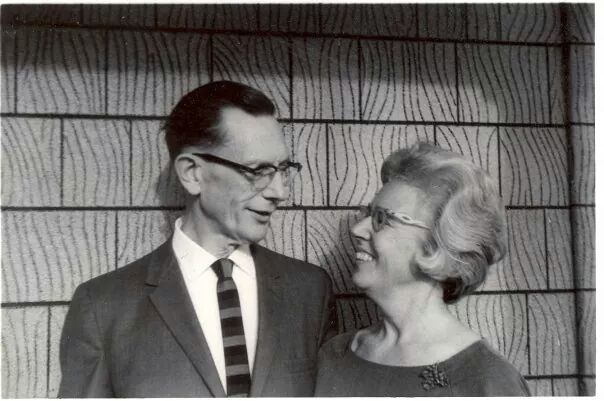 June 23
Margaret Hunt Dunn
Margaret Hunt Dunn was born on this day in 1909. Born at the Presbyterian Mission compound in ChaiRyung, Korea to missionary parents Anna Lloyd and William Brewster Hunt, and the half-sister of OPC missionary, Bruce Hunt, Margie married OPC pastor Leslie Dunn in 1946. Together they served OPC congregations in Wildwood, New Jersey (Calvary OPC); Westfield, New Jersey (Grace OPC); Portland, Maine (Second Parish OPC); and Tinley Park, Illinois (Forest View OPC). In 2001, Les died and entered into the Lord's presence in glory.
In retirement, Margie lived with her daughter and son-in-law, Dotty and John Williams, before going to be with the Lord in 2015. The Lord blessed her and her family (coming from her father's family, children and spouses) with numerous pastors (12), ruling elders (16), deacons (4), workers in Christian education (42), and missions (34) serving in the OPC or like denominations.
Margie went to be with the Lord on February 14, 2015 at the age of 105 years old.
Picture: Les and Margie Dunn
- 2015 Appeared