Today in OPC History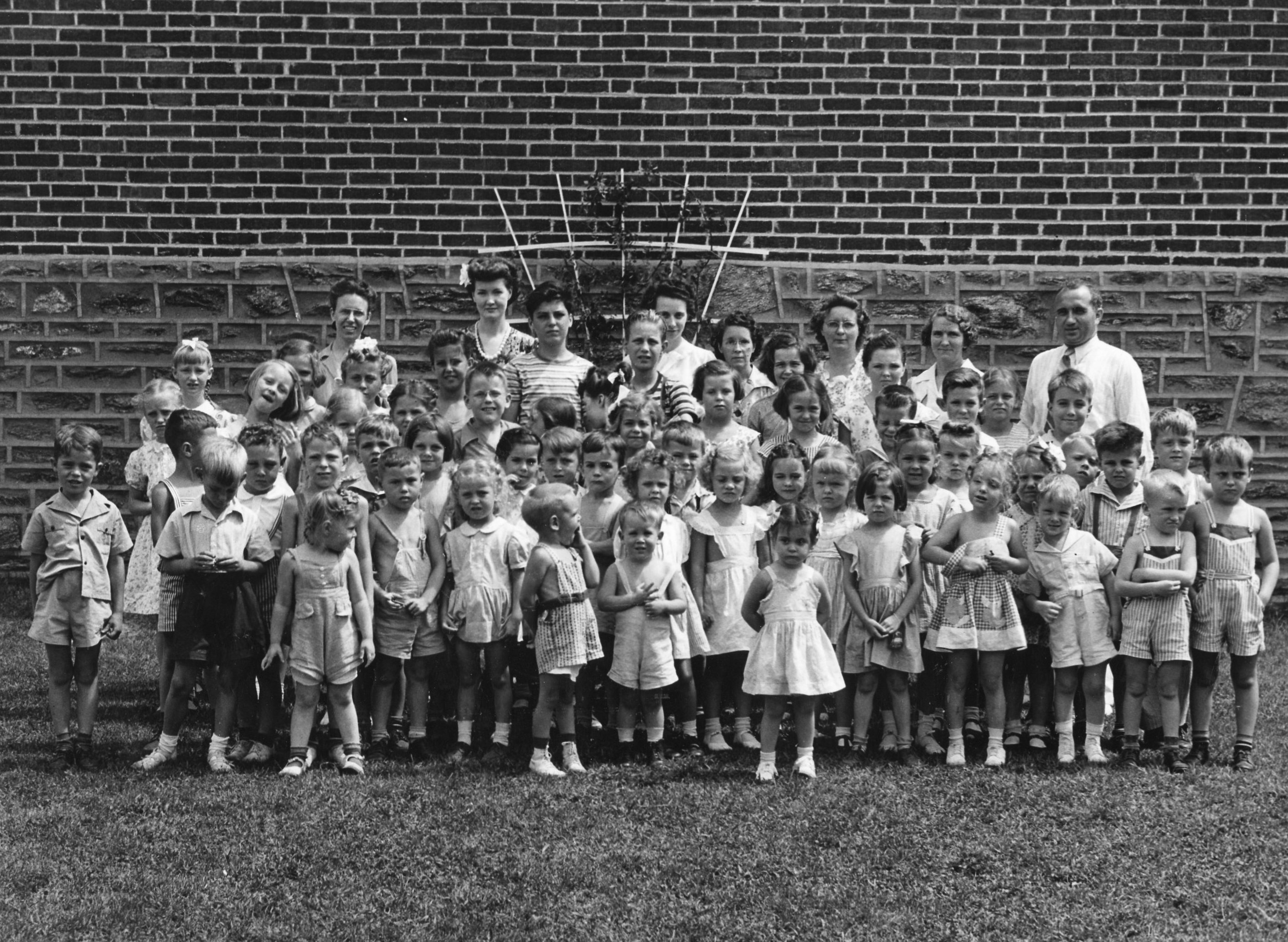 June 21
Summer Bible Schools 1949
On June 21, 1949, Summer Bible Schools hosted by several Orthodox Presbyterian congregations were off to flying starts. Leading the way in attendance was Calvary OPC, Middletown, PA (Pastor Robert Atwell) with 250 children and young people enrolled, and a combined teaching staff of 16. Summer Bible Schools at Eastlake OPC, Wilmington, DE (Pastor John Clelland) and Covenant OPC, Pittsburgh (Pastor Calvin Cummings) were both averaging over 100 students in attendance.
St. Andrews OPC, Baltimore (Pastor Edwards Elliott) was in its fourth week of holding sessions from 2 to 3:30 p.m., the students staying later for workbooks and games. There were four teachers, and about 30 pupils enrolled.
Picture: Summer Bible School at Mediator OPC, Philadelphia in 1940s. Pastor James Price on the far right, Margaret Hunt (later Dunn) on far left.
- 2016 Appeared