Today in OPC History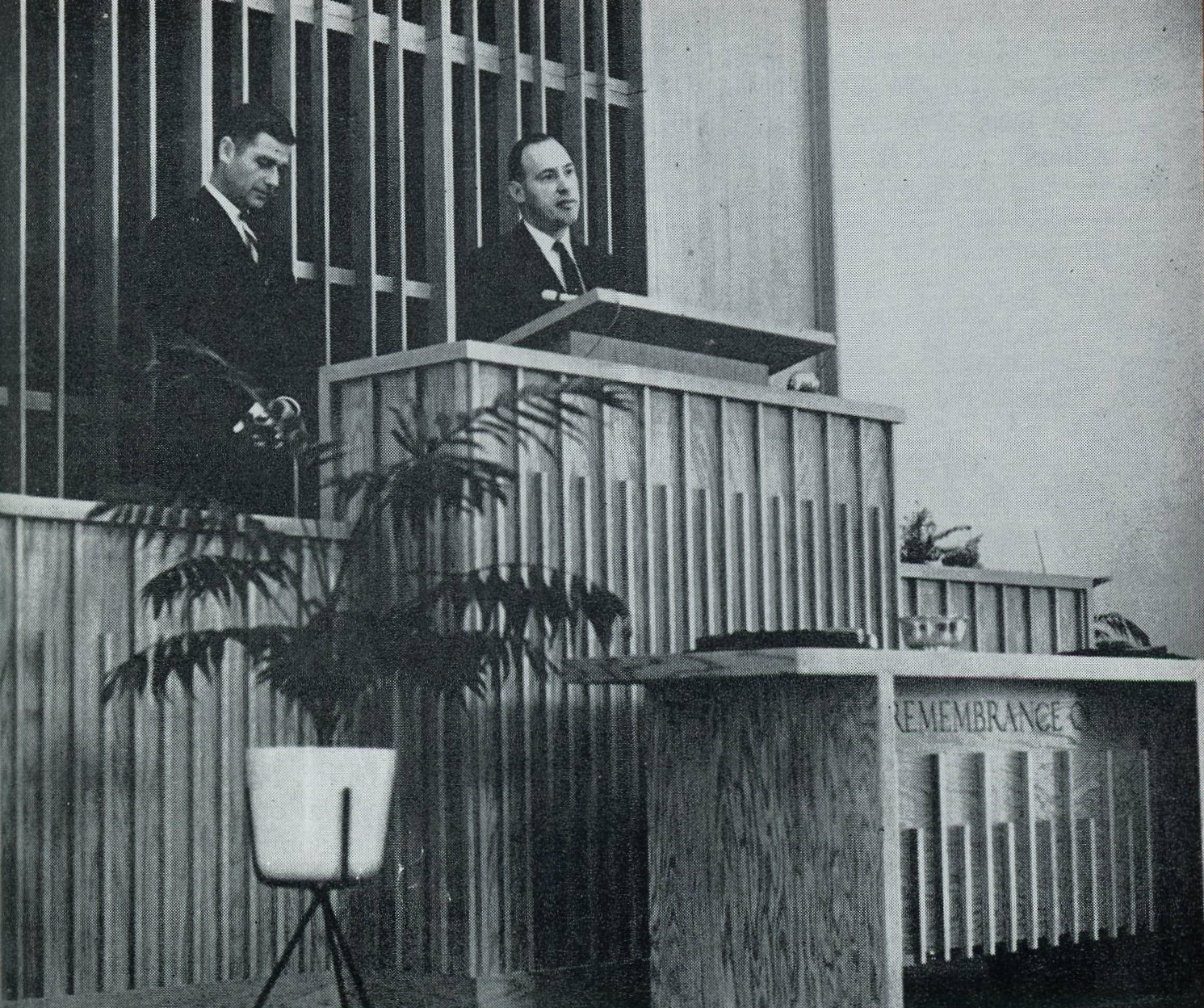 July 9
Governor Hatfield Addresses OPC Assembly
With the arrival of the Governor of Oregon, the Honorable Mark O. Hatfield, the Thirty-second General Assembly meeting at First OPC, Portland on July 9, 1965 recessed to hear the Governor's address. Regarding Mr. Hatfield's talk, the PRESBYTERIAN GUARDIAN reported:
Describing himself as a Calvinistic Baptist, Governor Hatfield reminded Orthodox Presbyterians at their July meeting that every Christian must make a true commitment of his life, skills, and eternal welfare not just to a cause or an organization but to a person, Jesus Christ the Son of God. Noting that Christianity itself is a minority and that within Protestantism minority groups have made significant contributions on the basis of their unique convictions, the Governor stressed not only the rights of minorities, whether in the civil or religious sphere, but also their responsibilities.
The Christian minority is also unique in that it is made up of "lives transformed by the grace of God," he said, "with resources which it is our responsibility to conserve and use for God." "It does us little good to preach one's gospel from the pulpit and to live something else in everyday life," Governor Hatfield told the crowded room of commissioners and guests. "God's call to Christian commitment is also in terms of everyday existence. In a world of fear our call is to demonstrate that freedom from fear which has its source in the love of God. Further, we must show our concern for all people in every situation or need, for we have a gospel that is adequate for all," he went on to say.
While the Governor affirmed his belief in legislation necessary to "guarantee men's rights and govern their actions," he declared that "the more legislation the greater the indictment of our failure to influence men by the preaching of the gospel. Only God can transform the hearts of men," he concluded. "By the grace of God, and not by ourselves, we are what we are."
Picture: Governor Mark Hatfield (left) and Moderator Robert Eckardt (right)