Today in OPC History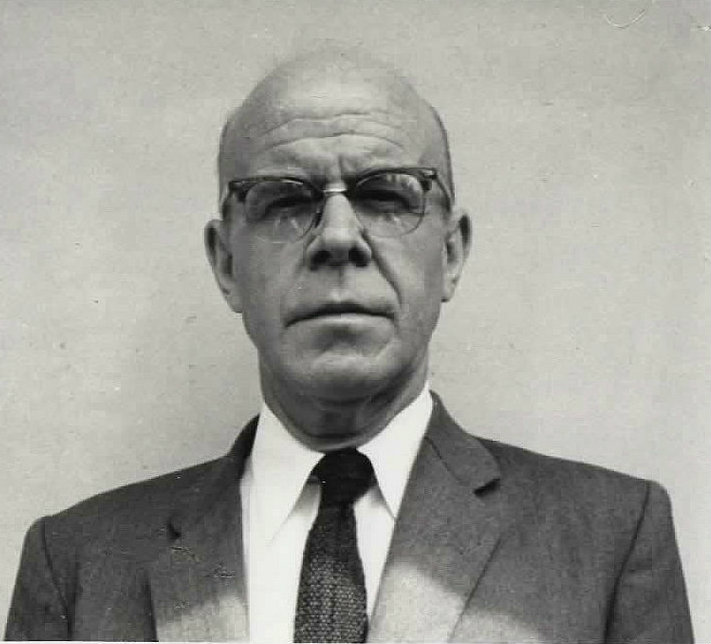 July 7
R. Heber McIlwaine
R. Heber McIlwaine was born in Kobe, Japan on July 7th of 1906, which means he was exactly 104 years, 2 months, and 29 days too early for Instagram. It's too bad, because Mr. McIlwaine would have been a natural. Mr. McIlwaine could have #tbt (throwback Thursday'd) to growing up in Japan with his family, or to letters he wrote his dad as a child. He could have regrammed the many group pictures taken with families of the congregation he pastored. Perhaps he would have #transformationtuesday'd with decades' worth of passport pictures. The Grace Mullen Archives in Willow Grove, Pennsylvania has seen as many photos from Heber McIlwaine as it has from all other OPC ministers and missionaries put together.
Mr. McIlwaine was one of six children born to Southern Presbyterian missionaries for the PCUS living in Japan. He graduated from Davidson College in 1927 and then from Westminster Theological Seminary in 1932, belonging to the first class to have had a full three-year course. Over his lifetime Mr. McIlwaine pastored in American cities Pittsburgh and Baltimore as well as Aurora, Nebraska and Wilmington, Delaware. He served as a missionary for the Independent Board for Presbyterian Foreign Missions in Harbin, Manchuria and later ministered in Taiwan and spent twenty-five years in Japan.
In 1947, Mr. McIlwaine married Eugenia (Genie) Cochran. They would enjoy forty-one years together before Genie went to be with the Lord in 1998, five months before her husband.
Mr. John P. Galbraith, General Secretary of Foreign Missions at the time of the McIlwaines' ministry in Japan, wrote of Heber McIlwaine: "To know him was to know one in whom the Spirit of God dwelt richly. He was at once the gentlest and strongest of Christian men, kind but fearless in presenting Christ to both lost and saved sinners."
Click on the link below to view just a few of Heber McIlwaine's Instagram-worthy snapshots.
Editor's note: Today's entry was written by Katharine Olinger