Today in OPC History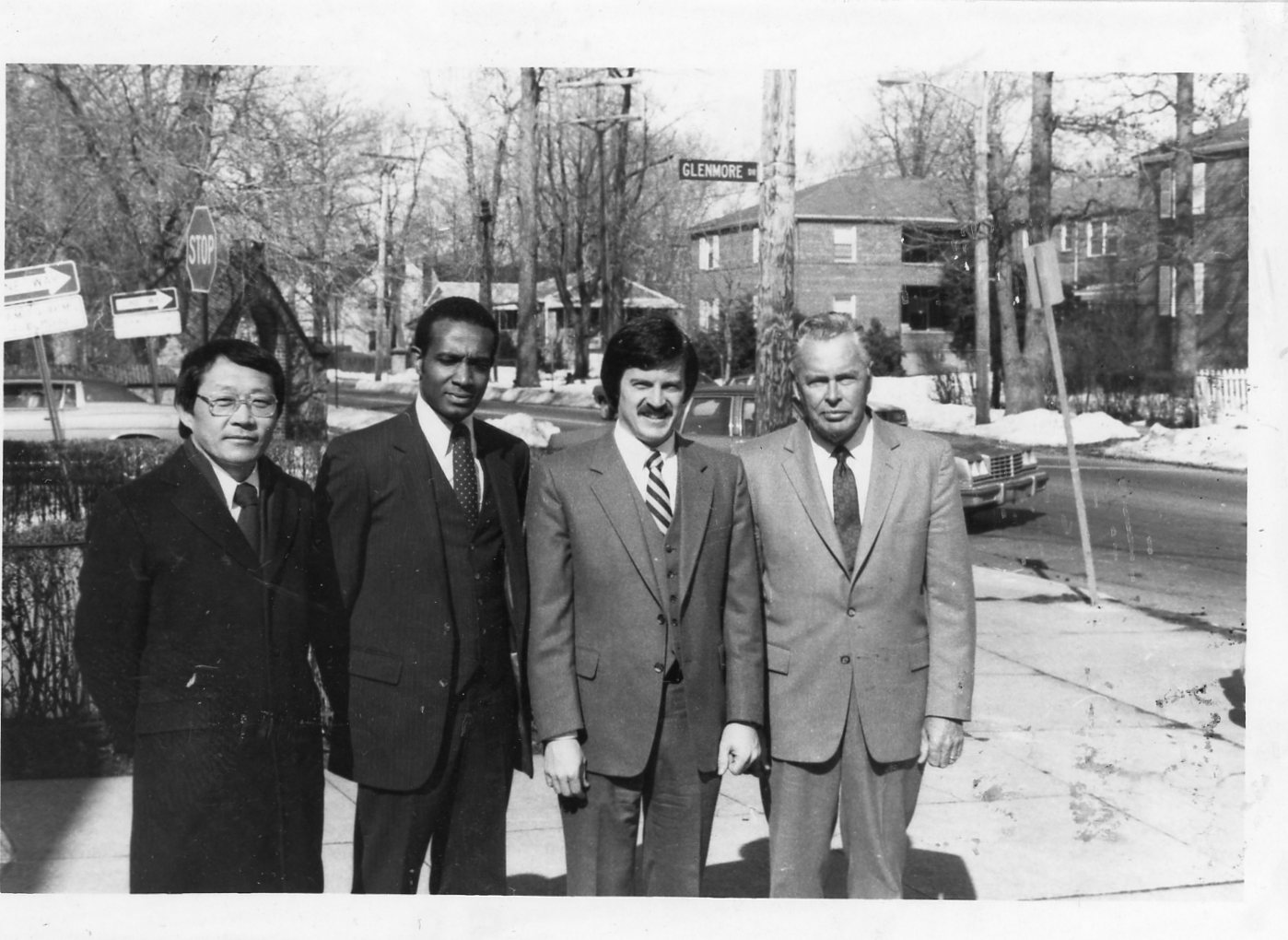 February 5
Westchester OPC, Mount Vernon
On February 5, 1983, Westchester OPC, Mount Vernon, NY became a particular congregation of the Presbytery of New York and New England. The group had started as a Bible study at the home of Mr. John Dowling, a ruling elder in the OPC of Franklin Square. Pastor John Hills provided teaching until the group was able to call the Rev. Gregory Reynolds.
Mr. Reynolds faithfully labored at Westchester Church until 1992 when he returned to his hometown of Manchester, New Hampshire with the desire of planting an OPC work there. Pastor William Shishko and Elder Tom Warnock of Franklin Square helped the congregation during the transitional time until the congregation was able to call the Rev. Jack Sawyer in 1994. In 1996, the Rev. Daniel Osborne came to Westchester Church and faithfully served there until retiring in 2016.
Picture: Elder Sungjin Lee, Elder Samuel Brown, Pastor Gregory Reynolds and Elder John Dowling in the early 1980s.
- 2017