Today in OPC History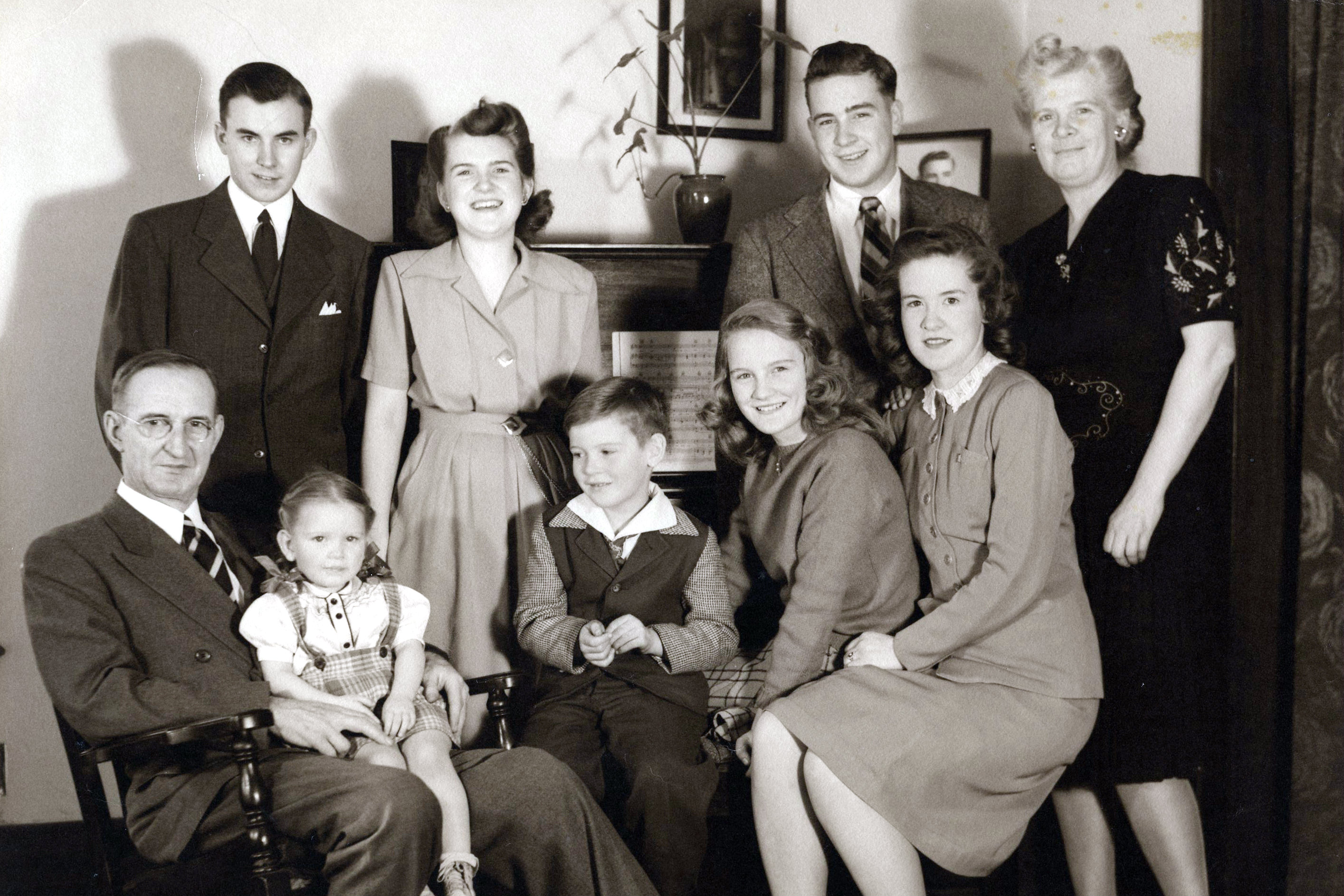 January 4
John and Hattie DeWaard
Retiring after nearly 34 years of gospel ministry, Pastor John J. DeWaard conducted his farewell services at Memorial Orthodox Presbyterian Church in Rochester, New York on January 4, 1959. In the evening he recalled the Presbyterian conflict of the 1930's, spearheaded by Dr. J. Gresham Machen, which led to the formation of the Presbyterian Church of America, later renamed the Orthodox Presbyterian Church in 1939.
On the following Wednesday evening, John and Hattie were surprised at the supper hour by a group of 24 who brought food for all. Most were couples Mr. DeWaard had married, many of whom had come to faith in Christ and membership in the church under his preaching. Nineteen roses were presented, one for each year of his pastorate in Rochester. The group spent the rest of the evening in fellowship and the singing of hymns.
John would go to be with the Lord in glory, dying eight months later on August 9, 1959.
Picture: DeWaard family picture, back row from left: Fred Klooster, Leona DeWaard Klooster, John R., Hattie; front row from left: John, Mary, Murray, Harriet and Elsie.
- 2017