Today in OPC History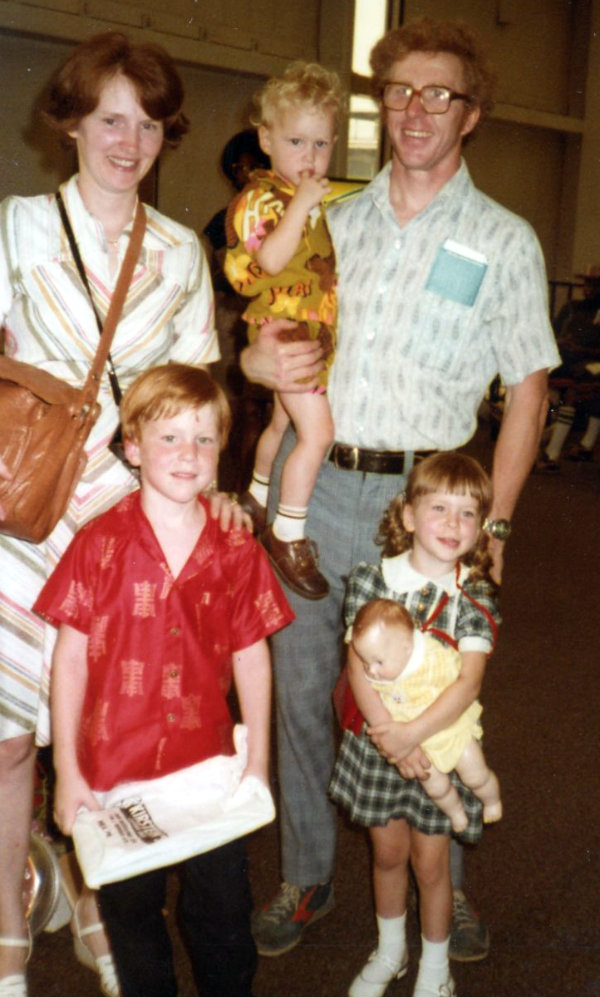 February 7
Cal K Cummings, Jr.
Just two weeks after his uncle, Orthodox Presbyterian missionary Bruce Hunt, was imprisoned by the Japanese, Calvin K. Cummings Jr. was born on this date in 1942. The third of five children of OP pastor Calvin and Mary Cummings, he grew up in Pittsburgh. Cal studied for two years at the University of Pittsburgh before graduating from Calvin College in 1964. For the next six years he taught high school history and coached wrestling and football in Grand Rapids. In 1969, he met Edie Hodge, a teacher, and discovered that both were willing to serve the Lord overseas. Two positions opened for missionary associates in Japan so that is where the Cummings headed after their August 7, 1970 wedding. They taught English as a second language and other classes until 1975. Returning stateside, Cal studied for a year (1975-1976) at Westminster Theological Seminary and during subsequent furloughs.
The Presbytery of Philadelphia ordained Cal as a missionary on July 9, 1979. For the next quarter of a century until 2004, Cal served with the OPC Committee on Foreign Missions. After language school, the Cummings were stationed in Sendai. In 1988 a fire damaged their home, but insurance, financial and material contributions, plus volunteer carpenters, helped them to rebuild. Cal oversaw the Kita Nakayama Chapel, beginning in 1997. Since 2004, Cal has served under a call from the Presbytery of New Jersey. Cal's church planting, evangelistic, and itinerate ministry changed in 2011 with the earthquake and tsunami disaster that flooded Japan's coasts. Cal helped to coordinate the OPC's onsite disaster response and worked to establish the Nozomi (Hope) Center, which serves as a relief center in the name of Christ in Yamamoto.
Forty-four years after they first arrived in Japan, the Cummings retired to Philadelphia in 2015. They have six children, Matt, Mari, Dan, Esther, Caleb, and Luke, plus eighteen grandchildren. Sons Matt and Luke continue to witness to the Japanese. Throughout their years, Cal has sought to preach the gospel to the lost in Japan, where less than one-half of one percent are Christians.
Picture: Cal, Edie, Matt, Mari and Dan Cummings
Copyright © 2016, The Orthodox Presbyterian Church. All Rights Reserved.