Today in OPC History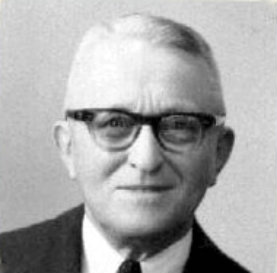 August 22
Malcolm Frehn
On August 22, 1937, the Presbytery of California was reaching out to its congregations to raise funds to send the Rev. Malcolm Frehn back to his former field of Japan. Around $750 was thought to be needed to provide for the transportation. The Rev. W. Harllee Bordeaux, stated clerk of the Presbytery, wrote the congregants, "Was there ever a moment when that part of the world needed Christ more, when, with thousands flashing into a hopeless eternity at the cannon's mouth, our responsibility was more tremendous?"
Frehn would serve as an OPC missionary in Japan from 1937 until the end of 1941. He then served with the U.S. Army Intelligence Service during World War II.
Copyright © 2014, The Orthodox Presbyterian Church. All Rights Reserved.