Today in OPC History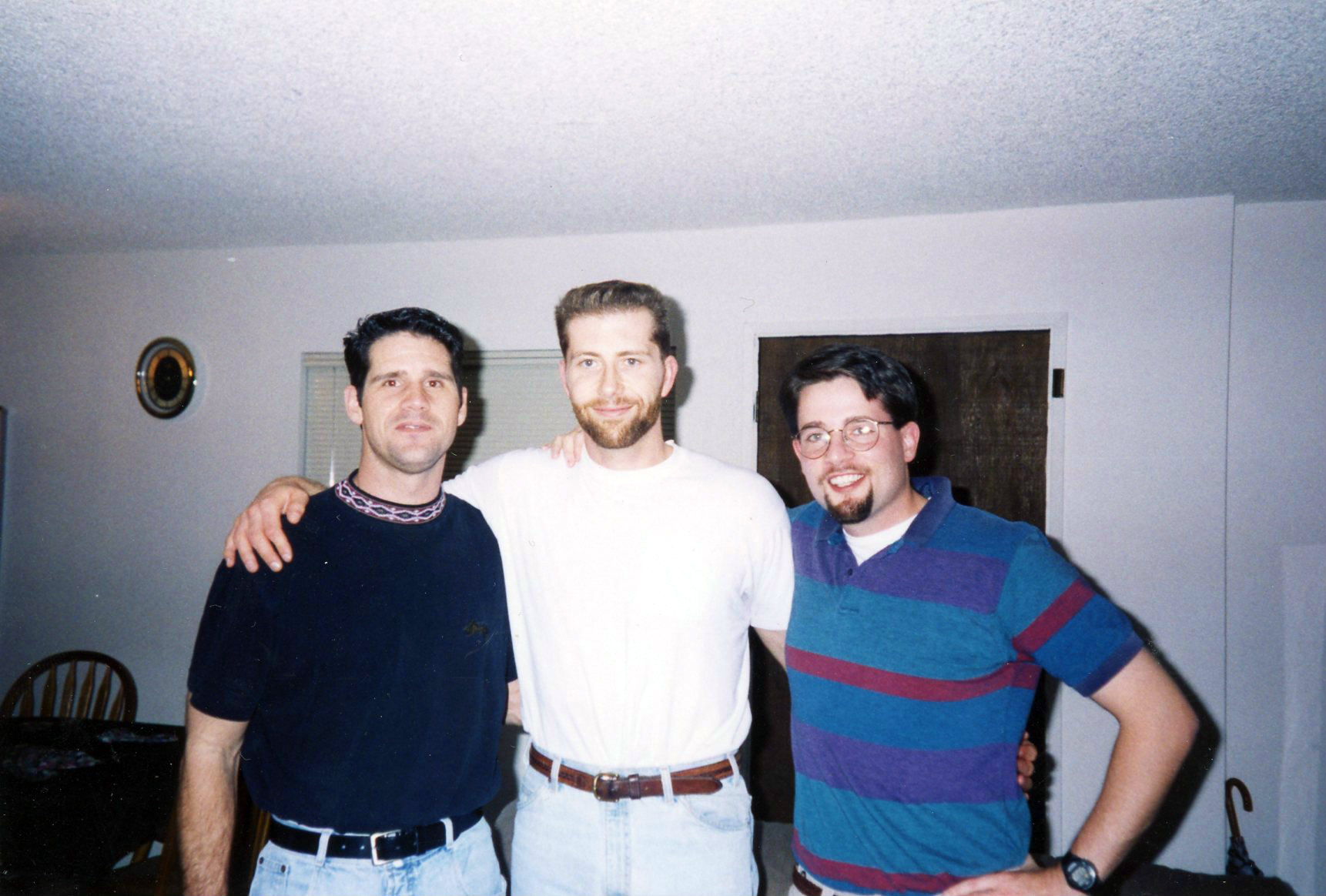 July 24
1999 Ministerial Interns
On this date in 1999, ten summer and ten yearlong ministerial internships were taking place in Orthodox Presbyterian congregations. Future OPC pastors serving as summer interns included Larry Westerveld (Hatboro, PA), Robert Tarullo (Sewickley, PA), Karl Thompson (Westfield, NJ), Bruce Buchanan (Elmer, NJ), and David Harr (Bellmawr, NJ). Those serving as yearlong interns included Kevin Kisler (Ipswich, MA), Hank Belfield (Gowan, MI), Ben Westerveld (Philadelphia, PA), Chad Bond (Hollidaysburg, PA), David Bush (Chula Vista, CA), Stephen Oharek (Kent, WA), and Adam York (Bonita, CA).
Picture: From the left, David Bush, Lane Tipton, and Adam York
Copyright © 2016, The Orthodox Presbyterian Church. All Rights Reserved.