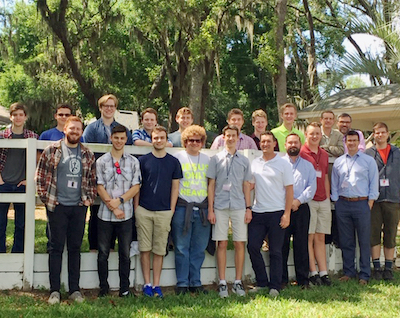 Committee on Christian Education Feature
Danny E. Olinger
The Committee on Christian Education is pleased to announce that the 2020 Timothy Conference will be held in Philadelphia on March 18–21. Conference participants, young men ages sixteen to twenty-one, will travel to Philadelphia on Wednesday, March 18. Over the next two days, they will hear talks from OPC pastors about gospel ministry, attend classes at Westminster Theological Seminary, and visit historic Presbyterian sites in the greater Philadelphia area. They will return to their homes on Saturday morning, March 21.
Sessions are encouraged to talk to those young men in their congregations who demonstrate giftedness for ministry to see whether they would be interested in attending. Eligible participants should be a member of the Orthodox Presbyterian Church. Expenses are paid for by the Committee on Christian Education.
Applications for a session to recommend a participant to the conference will be available on the Timothy Conference page at OPC.org on November 1, 2019. Nominations must be submitted by January 10, 2020, to CCE General Secretary Danny Olinger (danny.olinger@opc.org). Sessions and applicants will be informed of the approval by January 15, 2020.
Copyright © 2019, The Orthodox Presbyterian Church. All Rights Reserved.