Today in OPC History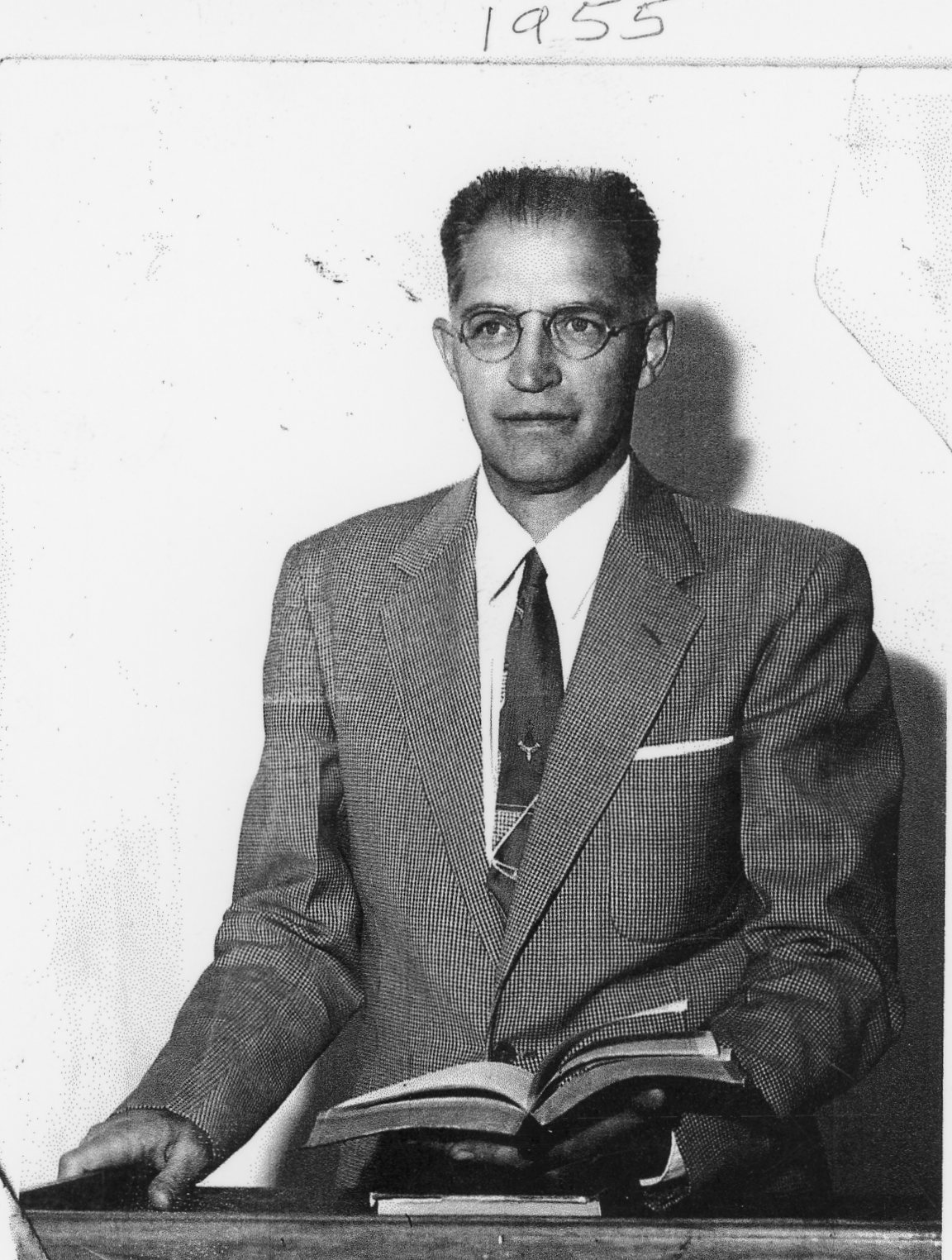 January 20
Fiery Sermon in Denver
During the morning worship on the Lord's Day of January 20, 1946, the building of First Church in Denver, Colorado started to fill with smoke as the Rev. W. Benson Male was preaching. Pastor Male continued to preach the gospel until his sermon's end and then delivered the benediction. Local firemen were entering the church building as members of First Church were fleeing it following Pastor Male's benediction.
The firemen were able to determine that an overheated flue was charring the timber beneath the flooring in front of the pulpit platform and filling the auditorium with smoke. Pastor Male and the congregation gave thanks to the Lord God that the building was spared from serious fire damage.
Mr. Male would serve as a Pastor, Bible teacher, Home and Foreign Missionary until his retirement in 1980.
Picture: Benson Male in 1955.