Today in OPC History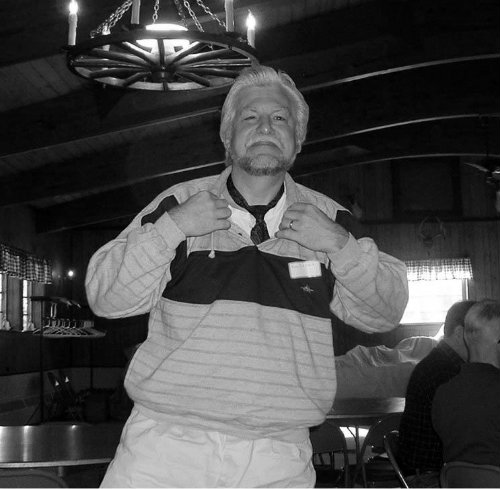 April 12
Mid-Atlantic Men's Retreat
On April 12, 2002, the third annual Mid-Atlantic Men's Retreat was taking place at the Haluwasa Christian Camp and Outdoor Center in South Jersey. Pastor Bill Slack of River of Life OPC in Phillipsburg, New Jersey, spoke on the themes of "Men and the Tongue: Speaking Words of Life."
In addition to Mr. Slack's talks and time of prayer, the men participated in fishing and clay bird shooting tournaments. Ryan MacIntire, a member at Faith OPC, Pole Tavern, New Jersey, won the fishing contest catching a thirteen inch largemouth bass. Alan Muhlbaier, a member at Immanuel OPC, Bellmawr, New Jersey, won the shooting contest.
Picture: Bill Slack at the Retreat.
- 2019