Today in OPC History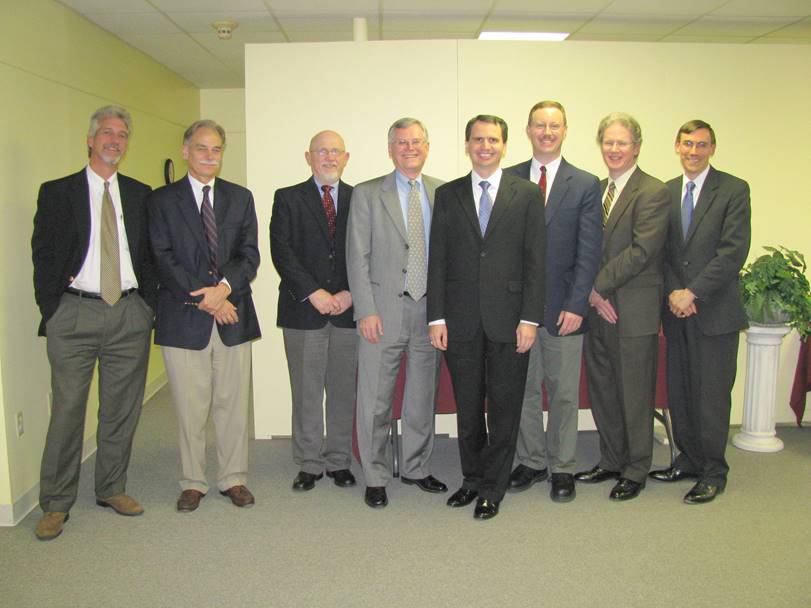 November 7
Covenant Presbyterian Church, Natchitoches, Louisiana
Covenant Presbyterian Church of Natchitoches, Louisiana, was particularized as an organized congregation of the OPC on November 7, 2008. On that day, Warren Rost Bennett III was ordained as a minister and installed as the church's pastor, and Robert Jones and Joel Mertens were installed as ruling elders. Dr. Allen Curry, Pastor Jack Sawyer, and Dr. David Barnard were present for the installation service along with Rev. Peter LaPointe and Rev. Steven Wright from the PCA.
For ten years the church has faithfully ministered to the people of Natchitoches and the surrounding parishes. Over half of the congregation travels 45 minutes to an hour to attend services. This is just one of the challenges the church faces while ministering in a rural area.
One unique ministry the church has focused on is the annual Natchitoches Christmas Festival. Covenant is located at the start of the parade route, and since 2006 has opened its doors to parade goers to provide hospitality and communicate the gospel and the hope that Christ brings.
Picture: November 7, 2008, from left to right, Peter LaPointe, David Barnard, Jack Sawyer, Allen Curry, Warren Bennett III, Joel Mertens, Bob Jones, and Steven Wright
Copyright © 2020, The Orthodox Presbyterian Church. All Rights Reserved.