Today in OPC History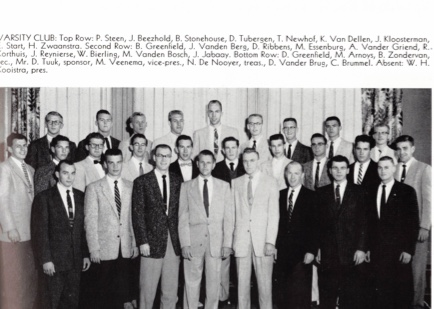 December 2
Peter Steen
On December 2, 1983, Mr. Peter Steen was licensed by the Presbytery of Ohio to preach the gospel. Having grown up at Calvary OPC, Glenside, Pennsylvania, where his father, Herman, served as a ruling elder, Pete followed the advice of Calvary's pastor Robert Atwell and attended Calvin College in Grand Rapids, Michigan. Then following the advice of his theological mentor, Cornelius Van Til, he went to the Free University of Amsterdam to study under Herman Dooyeweerd. He returned home to Glenside and earned a PhD under Van Til's supervision at Westminster Theological Seminary. During the mid-1970s, he taught at Geneva College in Beaver Falls, Pennsylvania, and was active in organizing study groups throughout western Pennsylvania. His goal in the groups was to teach students a Christian perspective on all of life. He also was involved heavily in the church life of local OPC congregations, first at Nashua OPC, where he ministered to students at nearby Westminster College, and then at Covenant OPC, Grove City. Shortly after being licensed, he died of lymphoma.
Picture: Pete Steen, upper left hand corner, as a senior at Calvin College in 1958.
Copyright © 2020, The Orthodox Presbyterian Church. All Rights Reserved.