Today in OPC History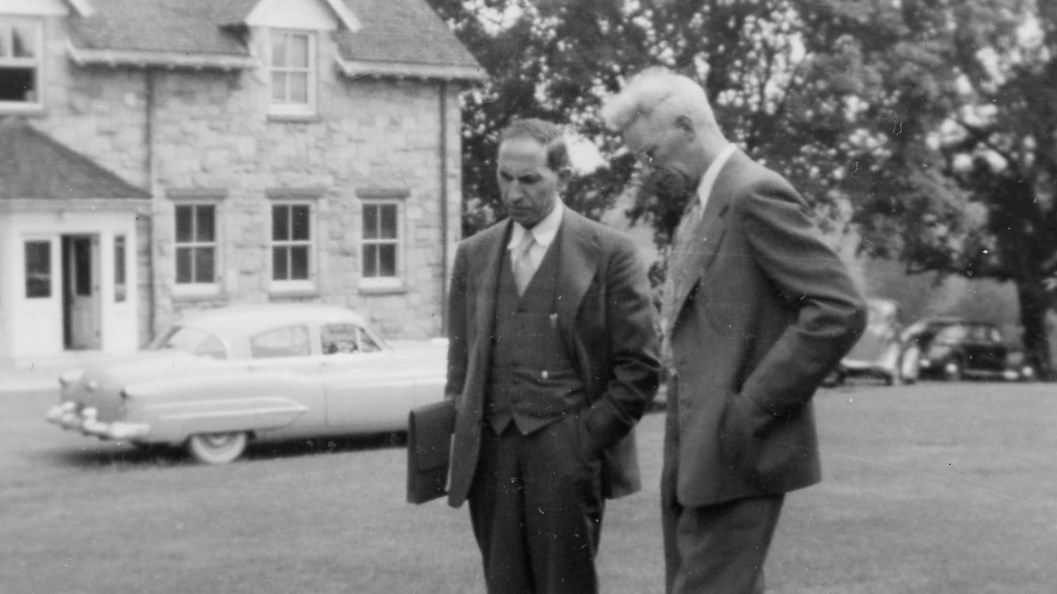 May 8
John Murray
On May 8, 1975, Orthodox Presbyterian minister John Murray died in Bonar Bridge, Scotland, the town where he was born on October 14, 1898.
Long-time professor of Systematic Theology at Westminster Seminary, where he taught from 1930 to 1967, Murray was also an active Orthodox Presbyterian churchman. He attended meetings of the Presbytery of New York and New England whenever possible, and he served on several General Assembly committees, including the Committee on Foreign Missions, the Committee on Local Evangelism, the Committee on Texts and Proof Texts to the Westminster Standards, and the Committee to Revise the Form of Government and Book of Discipline. In 1947, along with William Young, he presented a Minority Report of the Committee on Song in Public Worship, where he argued that the Psalter was the exclusive hymnbook for the New Testament church. His most popular book, Redemption Accomplished and Applied (1955), began as articles published in the Presbyterian Guardian, where he was a frequent contributor.
The Banner of Truth described Murray's funeral in this way:
The dignity and simplicity of the service, in true Reformation style, was just as Professor Murray would have desired. John Murray had gone forth from this small community to become one of the world's leading theologians. Having finished his course and kept the faith, it now seemed fitting that the small cemetery on the shores of the Kyles of Scotland should contain the remains of this worthy servant of Christ until the day break and the shadows flee away.
Homepage Picture: John Murray
Picture: John Murray and Cornelius Van Til
- 2017
Copyright © 2020, The Orthodox Presbyterian Church. All Rights Reserved.