Today in OPC History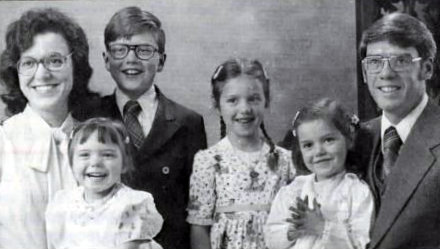 December 7
Donald Buchanan
On Dec 7, 1944, three years after the "Day of Infamy" when Japanese planes bombed Pearl Harbor, Donald Graham Buchanan, Jr. was born in Shelby, North Carolina, to young parents, Donald and Margaret Buchanan. Don, Sr., was serving in the Navy during the war and would go on to become a Baptist minister. Don Jr. grew up moving around the United States as his father completed Bible college and worked in a variety of ministry positions. In God's providence, the Lord brought the Baptist family to work in a Presbyterian children's home in Virginia during Don Jr's teen years. Subsequently, Don attended a Presbyterian college and seminary and settled firmly into reformed convictions. In 1967, Don married his college sweetheart, Anne Snyder.
Ordained in the PCUS in 1969, he soon felt called to leave the liberalism of that denomination and transferred his credentials to the RPCES. Soon after, he began to serve with a para-church missions organization in Northern California. There his family joined First OPC in Sunnyvale, California. In 1975, he was called to be the Associate Pastor of First OPC. In 1979, the family moved to Alexandria, Egypt, as OPC missionaries. There they served with OPC missionaries George and Barbara Cottenden, Dwight and Kathleen Poundstone, and Art and Barbara Steltzer. Upon completion of their first term of service, they returned to the States for furlough. During the furlough Don was appointed General Secretary for the Committee on Foreign Missions, where he served for seven years.
In 1991, Don returned to First OPC in Sunnyvale to serve as its pastor. After a short term as missionaries to Cyprus, the Buchanans moved to Southern California in 1998, where Don then served as pastor of Calvary OPC in La Mirada until his retirement in 2011.
Of his four children, his son, Bruce, serves as a minister in the OPC (Central Lake, Michigan), one of his daughters is a missionary wife in the Middle East, and his other two daughters are members in the OPC.
Don continues to enjoy service in the church as the Lord provides opportunities. He especially takes great joy in continuing to preach the gospel of Jesus Christ.
Picture: Don Buchanan and family in the 1970s, Anne, Bruce, Joy, Grace (middle) and Faith (right).
Note: Today's entry was written by David and Faith Buchanan Nakhla.