Today in OPC History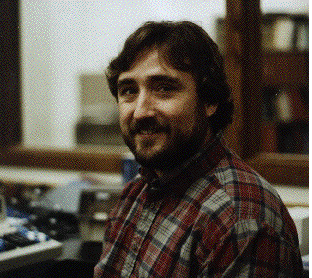 June 12
Sixty-Third (1996) General Assembly
On June 12, 1996, the Sixty-third General Assembly, meeting in Beaver Falls, Pennsylvania, spent most of the day on a judicial appeal from ruling elder Terry M. Gray. Dr. Gray, a ruling elder at Harvest OPC in Grand Rapids and a professor of biochemistry at Calvin College, was found guilty by the Harvest session of teaching that "Adam had primate ancestry, contrary to the Word of God (Gen 2:7; 1:26-27) and the doctrinal standards of the OPC (WCF IV.2; WLC 2.17)." The session proposed the censure of indefinite suspension from the office of ruling elder. After Gray's appeal was denied by the Presbytery of the Midwest, he then appealed to the General Assembly.
Dr. Gray and his counsel, the Rev. Douglas A. Felch, offered several arguments in support of his appeal, including the claim that animal ancestry of Adam was not at variance with Scripture, because "dust of the ground" (in Gen 2:7) could be understood as mature animal life. Further, they asserted that the confession and catechisms of the church did not address this issue. In the end the appellant failed persuade the Assembly that his views were compatible with Scripture and the church's confessional standards.
As the New Horizons reported: "Throughout the deliberations, a charitable spirit was exhibited by and toward Dr. Gray. The quality of debate was commendable. Fourteen commissioners spoke in defense of Dr. Gray and for the argument that the charge did not warrant a trial. In the voting, a small number of commissioners added to that number. However, an overwhelming majority rejected the views of Dr. Gray and determined him guilty of an offense for which the proposed discipline was appropriate."
Picture: Terry Gray
Copyright © 2019, The Orthodox Presbyterian Church. All Rights Reserved.