Today in OPC History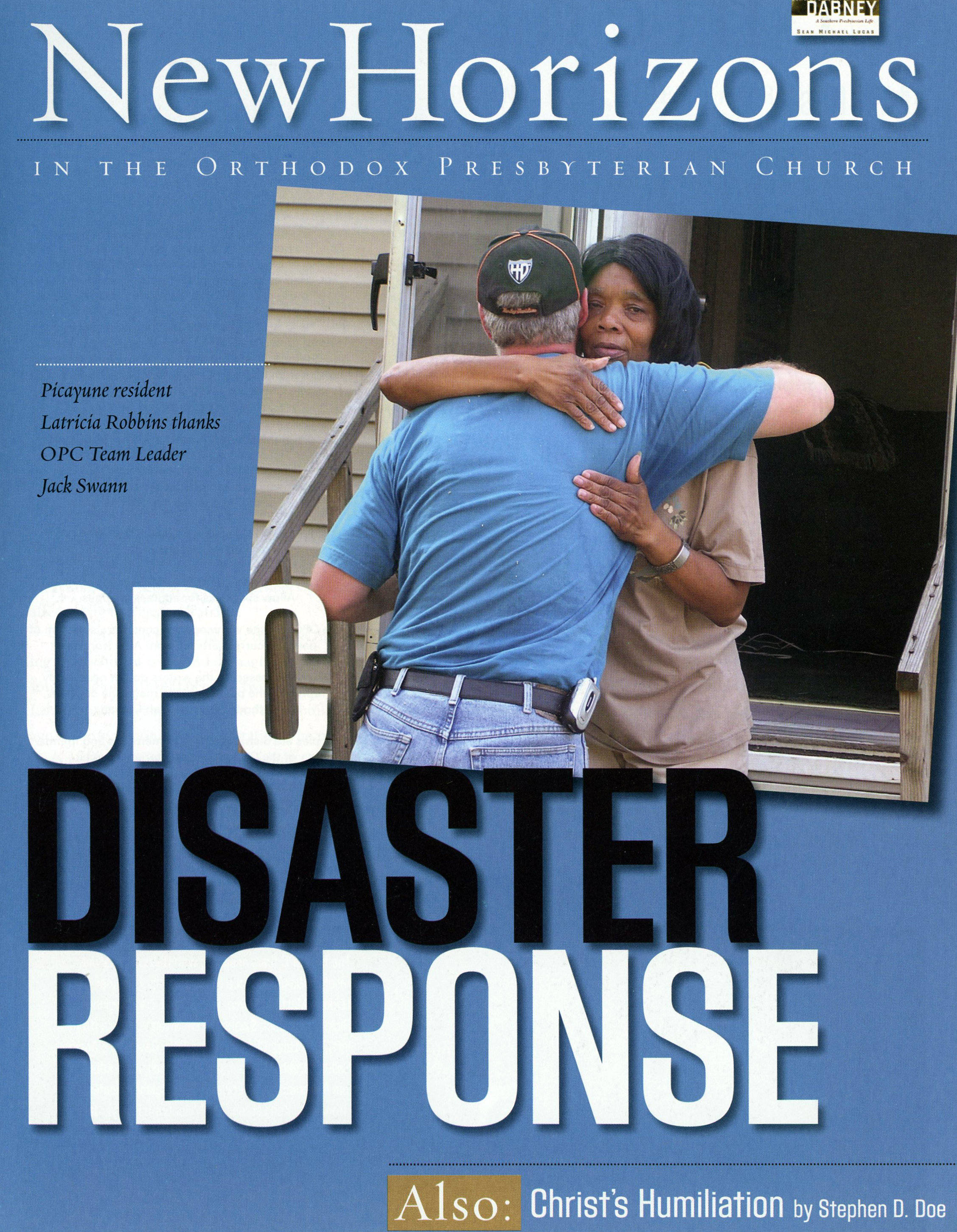 September 12
Hurricane Katrina
On September 12, 2005, the first OPC Disaster Response team started helping those affected by Hurricane Katrina in and around Picayune, Mississippi. Through the efforts of Bob Keys, deacon at Grace Church, Columbus, Ohio, and David Haney, elder at Faith Church, Pole Tavern, New Jersey, arrangements were made for OPC volunteers to assist PCA-MNA Disaster Relief efforts.
Team leaders Jack and Vickie Swann, members at Trinity OPC, Hatboro, Pennsylvania were joined by OPC members from Texas, California, Wisconsin, Michigan, Ohio, Pennsylvania, and Connecticut. The volunteers removed trees from the roofs of homes, from driveways, from porches, from clotheslines, from creeks and from garages. They also covered roofs with tarps, dry-walled, swept debris, carried brush, and fixed mailboxes. They distributed food to those who came to First PCA in Picayune for help and passed food out in bags to those in need in the surrounding community, especially to those living closer to Lake Pontchartrain.
Danny Olinger, a participant in the clean-up, wrote in New Horizons:
Sometimes a crisis allows you to get to know your brother and neighbor in ways you never could have imagined. That is what I thought as I was riding in a car with Tim Anderson, the PCA site leader, on our way to clear trees from a family's home outside of Picayune. As we were riding and talking, Tim and I realized that we had spent the summer in Philadelphia living in places separated by less than a hundred yards. There we worshipped at different churches (one PCA, one OPC) and worked different jobs. But, here we were united and worked together in the Deep South trying to help people in need. For me, the experience spoke to the bonds that are found in the covenant under the headship of Jesus Christ. It also spoke to the heart of compassion that is found in believers who know that their Lord has been compassionate to them.
Picture: Jack Swann being thanked by a resident of Picayune after being helped by OPC volunteers.
Copyright © 2020, The Orthodox Presbyterian Church. All Rights Reserved.