Today in OPC History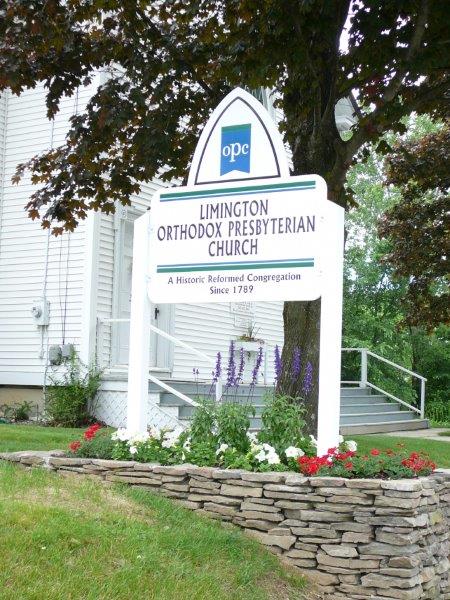 October 11
Limington OPC
On October 11, 1789, Limington (Maine) Congregational Church was formed when Francis Small, Isaac Robinson, Amos Chase, Johnathan Boothby, Daniel Dyer, and Asa Edmunds signed a Declaration and Covenant that read in part:
"We whose names are hereunto subscribed, apprehending ourselves called of God into the Church State of the gospel: under an humble sense of our own unworthiness of so great a mercy and with an humble reliance on the aides of Divine Grace, we now thankfully and heartily lay hold on His Covenant. We seriously profess our firm belief of the Christian Doctrine as contained in the Holy Scriptures and generally embraced by the faithful people of God, resolved by Divine help to conform ourselves to the rules of the gospel as long as we live in the world. We give up ourselves to the Lord Jehovah, who is the Father, the Son and the Holy Ghost, and then we avouch Him this day to be our God, our Father, our Savior, and our Sanctifier and Leader, and receive him as our portion forever."
The historic building in which the church still meets was built in 1835, and the bell tower was added in the next decade.
As New England Congregationalism drifted in the twentieth century into the liberalism of the United Church of Christ or the broader evangelicalism of the Conservative Christian Congregational Conference, the congregation sought to maintain its commitment to the historic Reformed faith. In 2003, it called Leonard Gulstrom, a graduate of Mid-America Reformed Seminary serving at the time in Anchorage, Alaska, as its pastor. Under his leadership, the church was received by the presbytery of New York and New England in 2011. Thus Limington OPC is among the oldest and newest congregations in the OPC.