Today in OPC History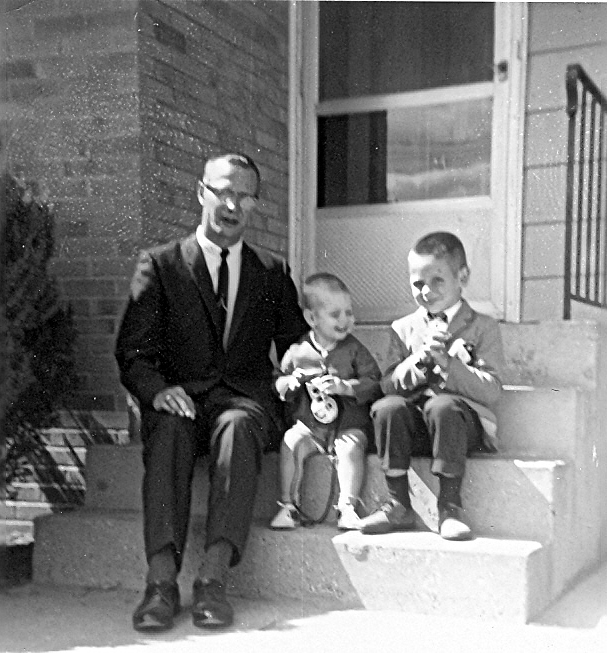 December 5
Norman De Jong
On this date retired OPC minister Dr. Norman De Jong was born in Rock Valley, Iowa, the fourth of six children. A product of a Christian home and Christian schools, he entered Calvin College as a pre-seminary student. An aversion to Latin (two years of Latin and two years of Dutch were required before commencing Greek and Hebrew) led to a change of majors after only one year, with Norm instead pursuing the field of education. He married his college sweetheart, Wilma Vande Guchte, shortly after graduation. He completed both his Masters and his PhD at the University of Iowa.
His early career in education included teaching and administrative positions in Christian schools in Pipestone, Minnesota, Manhattan, Montana, Allendale, Michigan, Artesia, California and North Haledon, New Jersey. His influence was more far-reaching, however, at the college level where his 20 years as a professor impacted future teachers-in-training at Dordt College and Trinity Christian College. The Dordt years also saw publication of his first and best known book, Education in the Truth. His contributions greatly encouraged the Christian School movement in the U.S.
Sensing once again a call to the ministry, Norm enrolled in Mid-America Reformed Seminary at age 58, was licensed and ordained in the Presbytery of the Midwest in 1993, and served as the organizing pastor for Covenant OPC, Orland Park, IL. Subsequently he served as interim pastor for OPC congregations in Austin, Texas, Sonora, California, Grand Rapids, Michigan (Mill Creek), Newtown, Connecticut, and Natchitoches, Louisiana, as well as the URC in Lemoore, California, and once again as OPC organizing pastor in Fremont, Michigan. Two weeks ago, he and Wilma returned from a 3-month interim pastorate in Hastings, New Zealand (RCNZ). They are blessed with three children, Greg, Brian and Amy, as well as 13 grandchildren, one great-grandchild and one miniature dachshund. Home these days is the Grand Rapids area and they worship at Little Farms Chapel OPC.
Note: Today's entry was written by the two little guys in the photo with their dad, OPC Pastor Brian De Jong (middle) and OPC Ruling Elder Greg De Jong (right).