Today in OPC History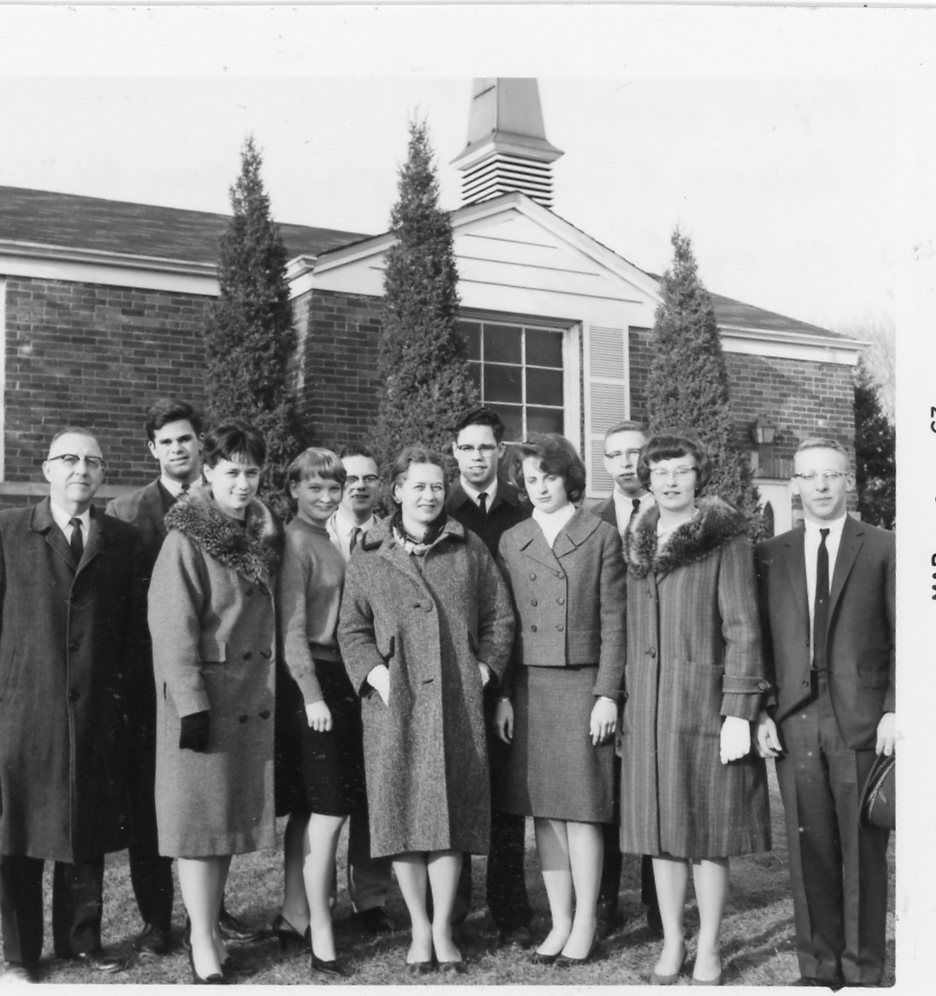 February 13
OPC Students at Calvin College
As the Presbyterian Guardian reported, Winifred Holkeboer, professor of English at Calvin College and the widow of OPC pastor Oscar Holkeboer, was holding a fellowship meeting in her home for Orthodox Presbyterian students at Calvin College on this date in 1963. Speakers at the meetings included the Rev. Robert Nuermberger of East Lansing, and the Rev. George Marston, field representative of Westminster Seminary. Plans were made in early February at Mrs. Holkeboer's home to attend and participate on a Sunday in March in services at Westminster Church, Evergreen Park, Illinois, of which the Rev. Bruce Coie was pastor.
Some seven weeks later, Mrs. Holkeboer and the students gathered in the picture below with Pastor Coie (far left) helped promote pre-Easter services in the Evergreen Community.
O. P. students at Calvin College at the time included Nancy Adair, Thomas Armour, Margaret Atwell, David Clowney, Philip Coray, Calvin Cummings, Barton DeGraaf, Mary Jo DeWaard, Barbara Drayer, George Elder, Suzanne Galbraith, Beth Graham, Judy Harmelink, George Marsh, Mary McKelvie, Grace Mullen, Dale Nagle, and Bruce Parker.