Today in OPC History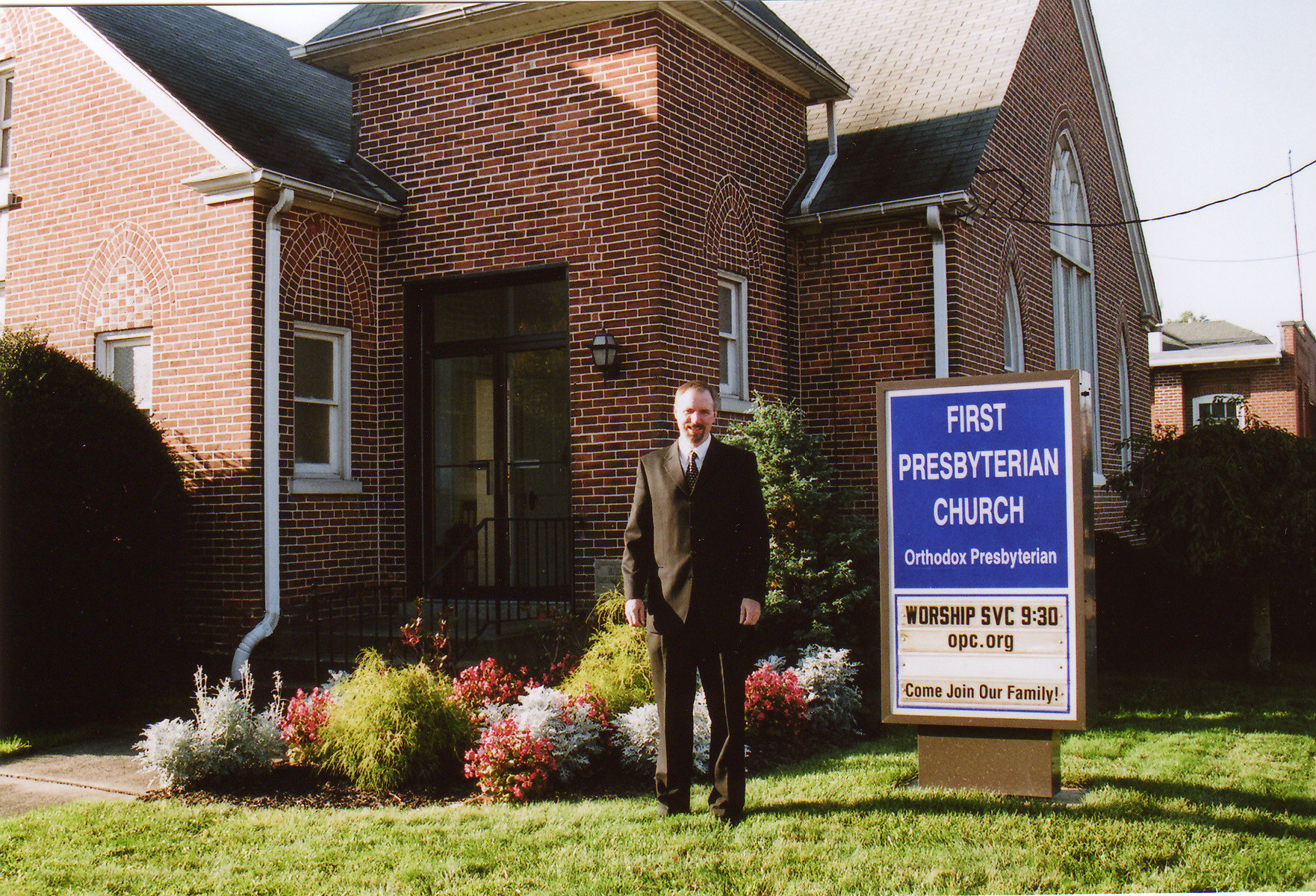 July 11
First OPC, Perkasie, Pennsylvania
On this date in 1994, First Presbyterian Church in Perkasie, Pennsylvania was received into the Orthodox Presbyterian Church by the Presbytery of Philadelphia. First Church began as a Mennonite Church in 1905, became independent in 1960, and moved in a reformed direction. After experiencing a number of splits and declines, a small remnant of saints sought the help of the OPC to rebuild the congregation leading to its reception.
Regional Home Missionary Chip Stonehouse helped the group for the remainder of 1994 and 1995, but by Spring 1996 it was apparent that another man was needed. The Rev. R. Scott MacLaren agreed to fill the pulpit for a period of time while he looked for his own call to the ministry. By the following September the congregation called him to become their first organizing pastor, and he was installed by the Presbytery in November of 1996. In 2001, the name of the congregation was changed from Good News Chapel to First Presbyterian Church.
Pastor MacLaren served as a "tent-maker" working full-time in furniture sales while pastoring the congregation and serving in the Presbytery. The congregation was self-sustaining and experienced both occasional set-backs and continued growth. In 2007 Pastor MacLaren sought additional support of Presbytery for serving the church in a full-time capacity. By December of 2011 the congregation was organized as a particular congregation of the Orthodox Presbyterian Church with Rev. MacLaren installed as pastor. Today the congregation is a self-consciously reformed and Orthodox Presbyterian Church, perhaps most notable for its online video ministry on major social networking sites. While this has not been an easy work, with patience and persistence it has matured in Christ and in the Scriptures.
Picture: Rich MacLaren in front of the First Presbyterian Church building in downtown Perkasie.