Today in OPC History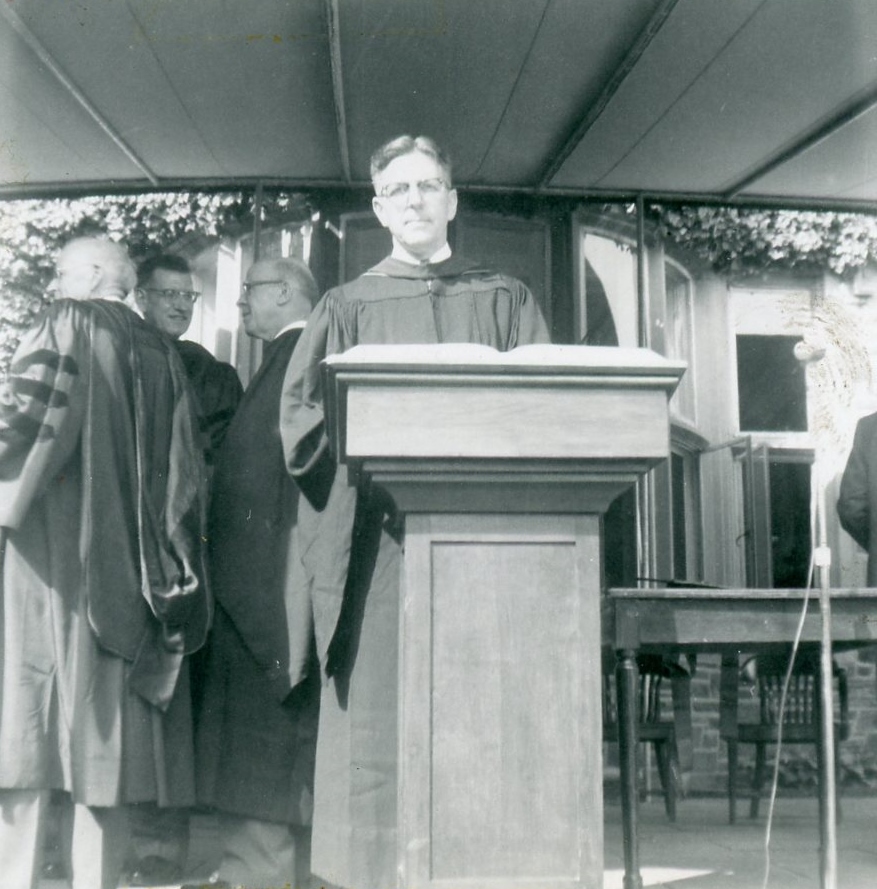 September 24
Calvin Knox Cummings
On this day in 1909, Calvin Knox Cummings was born in Baltimore, MD. While attending Lafayette College, he became aware of the inroads of Modernism and became active in the work of the League of Evangelical Students. Following his graduation from Westminster Theological Seminary, he served as the General Secretary of the League from 1934–37. In 1935 Cummings was one of the first of several candidates to be refused ordination by the PCUSA because he would not pledge blind allegiance to the boards of the denomination. He was ordained on June 14, 1936 at the first General Assembly of the OPC. His wife, Mary, was a sister of missionary Bruce Hunt.
In the fall of 1936, J. Gresham Machen traveled to Pittsburgh for the purpose of establishing a church of the infant denomination. Beginning with just five faithful Christians meeting in the home of Miss Anna Moody Browne, Covenant Orthodox Presbyterian Church was born. In the spring of 1937 the congregation unanimously called Calvin Cummings as pastor, where he enjoyed a fruitful ministry for 37 years. Always zealous for evangelism through outreach, Cummings initiated surveys by members in the surrounding neighborhoods. Instruction classes were provided for those who were attracted. His book, Confessing Christ, was the outgrowth of such classes. It is still widely used to the great benefit of many congregations in the OPC. Cummings was a long-term member of the Committee on Christian Education. Arguably, no other minister in the history of the OPC labored more enthusiastically and earnestly for Vacation Bible Schools. In 1953 he also started Trinity Christian School in Wilkinsburg, PA.
His three sons—Wilson, Calvin, Jr., and David—all became OPC ministers. His sons-in-law are seminary professors. John Frame (married Mary) and Noel Weeks (married Gwendolyn). Calvin K. Cummings spent the last decade of his life planting churches in Florida and went to be with his Lord in glory on December 3, 1987.
Picture: Calvin K. Cummings at a Westminster Seminary graduation ceremony. He served continuously on the seminary board for 51 years.
Copyright © 2019, The Orthodox Presbyterian Church. All Rights Reserved.