Today in OPC History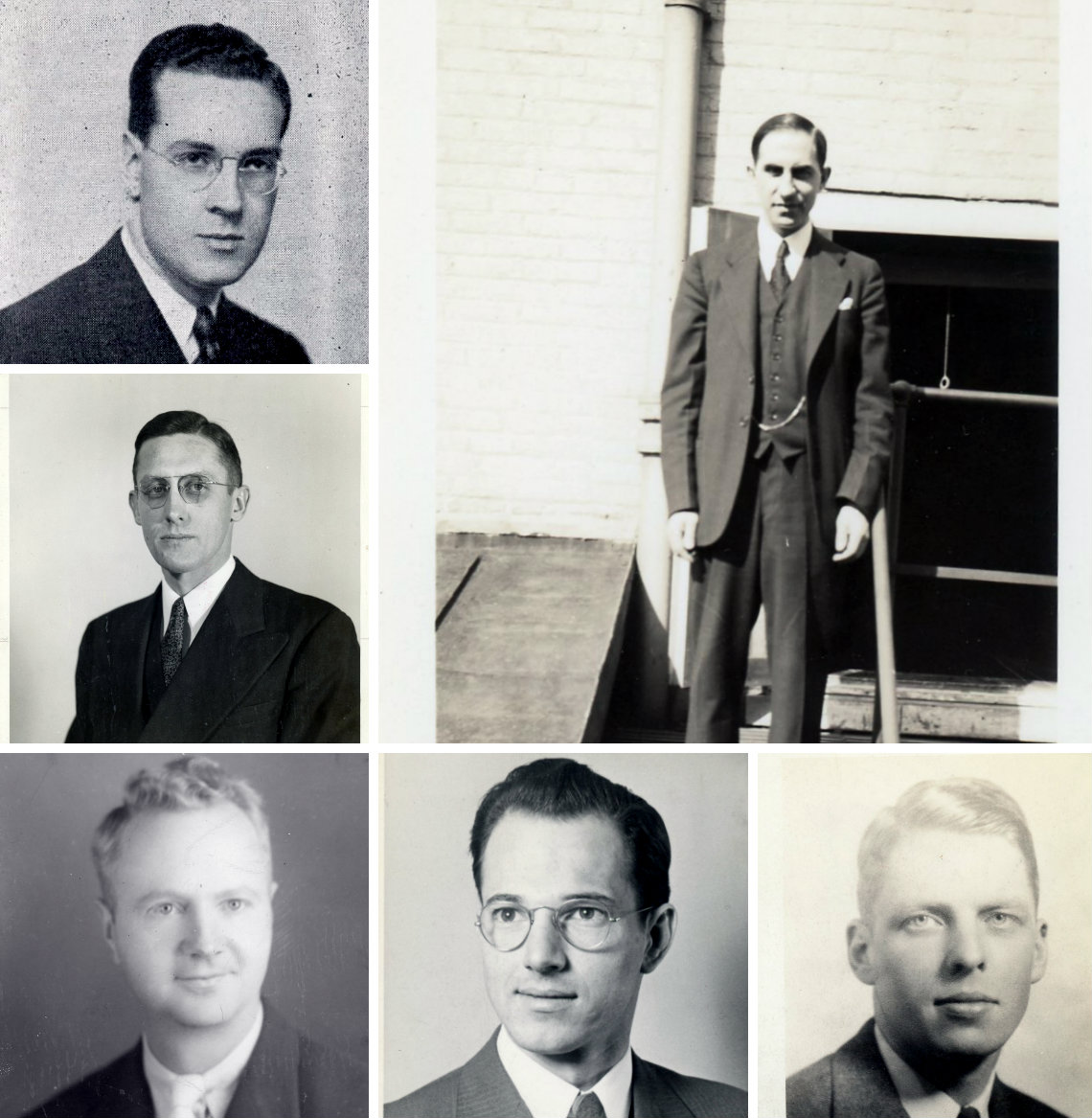 May 31
Gospel Ordinations May 1937
On May 31, 1937, Desmond Jones was ordained by the Presbytery of New Jersey making him the sixteenth graduate of Westminster Seminary that month to be ordained to the gospel ministry in the Presbyterian Church of America (renamed the Orthodox Presbyterian Church in 1939).
Also ordained that month were:
May 2, Jean H. Faurot, at the New Covenant Church, Philadelphia
May 17, Gerald A. Heersma, Arthur O. Olson, and Cary N. Weisiger, at the regular meeting of Philadelphia Presbytery
May 19, Theodore J. Jansma and Henry D. Phillips, at St. Andrew's Church, Baltimore, Md.
May 21, William C. Floge, at the Northeast Church, Philadelphia
May 23, Charles G. Schauffele, William A. Swets and Edward L. Kellogg, at the Redeemer Church, Philadelphia
May 25, John P. Galbraith, at the Gethsemane Church, Philadelphia
May 30, Stanley Ray, at the Valley Forge Church, Norristown, Pa.
May 28, Richard W. Gray, at the Covenant Church, Orange, N.J.
May 28, Donald C. Graham, at the Grace Church, Westfield, N.J.
May 30, Bruce H. Wideman, at the Calvary Church, Amwell, N.J.
One other ordination took place in the month of May in connection to Westminster Seminary: Professor John Murray was ordained by the Presbytery of New York and New England at an adjourned meeting held on May 28th at the Calvin Presbyterian Church of New Haven, Connecticut.
Picture: From top left clockwise, John Galbraith, John Murray, Cary Weisiger, Ed Kellogg, Charles Schauffele, Henry Phillips.