Today in OPC History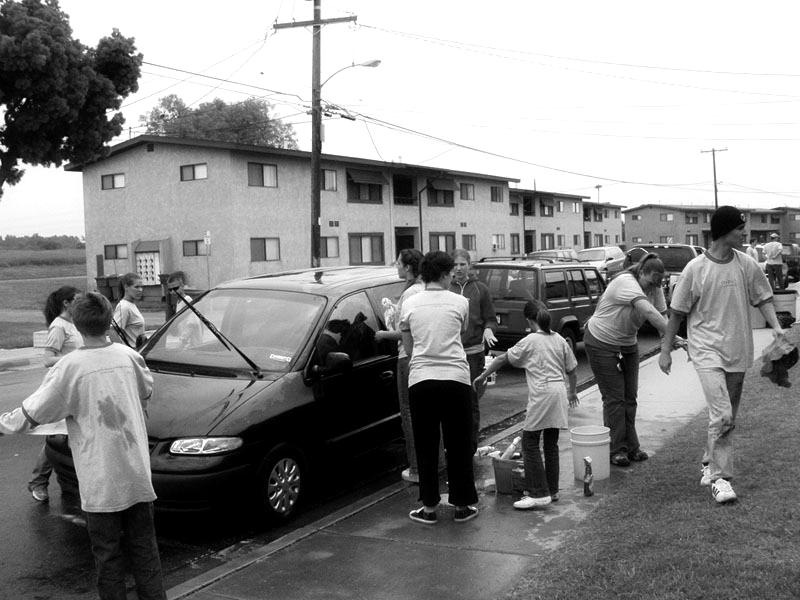 April 10
Operation Always Faithful
On April 10, 2004, volunteers from nine Orthodox Presbyterian congregations in the Presbytery of Southern California participated in "Operation Always Faithful" in serving military families at Camp Pendleton Marine Base in San Diego. The seventy-five volunteers who wore T-shirts with "Orthodox Presbyterian Church" on the front and Philippians 3:14 on the back did yard work, washed cars and cleaned homes for fifteen families whose husbands had been deployed to Iraq. Meals were also made and served for the workers and the families, and gospel tracts and church invitations were also shared.
Picture: Car washing taking place during "Operation Always Faithful" on April 10, 2004.
Copyright © 2020, The Orthodox Presbyterian Church. All Rights Reserved.