Today in OPC History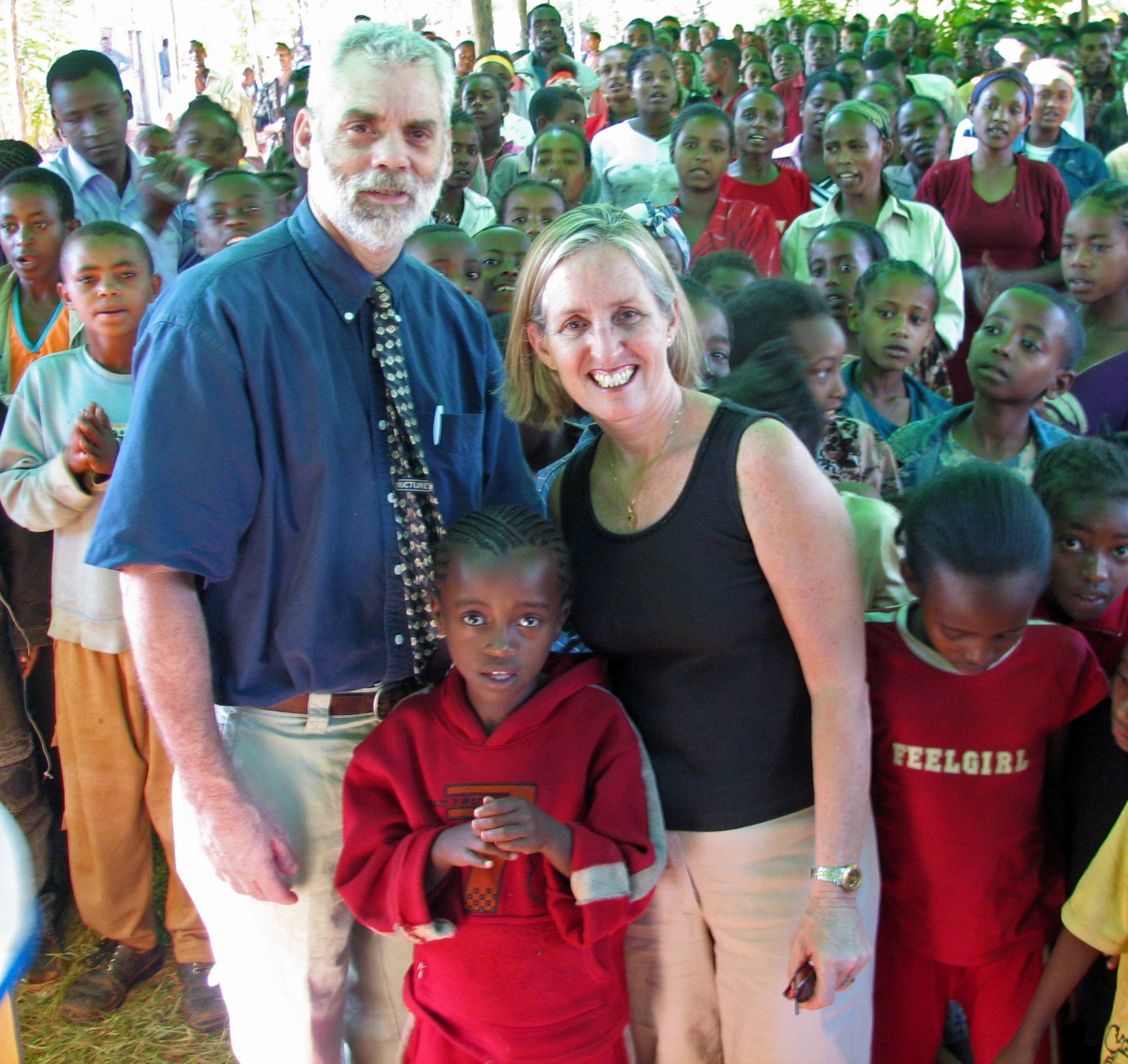 April 17
Kathleen Curto
Kathleen Curto's journey to the Orthodox Presbyterian Church began long before her husband, L. Anthony Curto, was received as an OPC minister by the Presbytery of Southern California on this date in 1988. Raised in a devout Catholic home, Kathleen rebelled as a teen and became part of the "counter-culture" of the 1960s. As a high school senior, Kathleen started dating another rebellious teen—junior Tony Curto. They married on October 2, 1970 during his senior year. When he was absent from school, Tony joked that he brought a written excuse from Mrs. Curto—his wife—not his mother. In 1971 their son Mathew was born with cataracts which made him legally blind. When they couldn't understand how God would allow such affliction, "Jesus freaks" ministered to them. Tony committed his life to Christ on December 31, 1971, then spent the next three weeks explaining the gospel to Kathleen, who also called upon Christ as her Savior.
Feeling called to the ministry, Tony studied and street preached while Kathleen stayed home with their three children. Under the preaching of a Reformed pastor, they became Reformed. Tony graduated from college and Westminster Theological Seminary, then served as pastor of Pilgrim Congregation Church for eight years. With the children in school, Kathleen earned her elementary education degree in 1990, taught, and then became a Christian school principal. The Curtos came into the OPC in 1988 when Pilgrim merged with Covenant Community OPC and Tony joined Greg Bahnsen as co-pastors. In 1994 Tony became the first regional home missionary for the Presbytery of Southern California. The Committee on Foreign Missions asked the Curtos to become missionaries in Uganda in 1995, where they served until 2004. Kathleen ministered to the women, fed lunch to the theological college students whom Tony taught, and developed a Christian school.
When the sons of Tony's close friend became orphaned, the Curtos adopted Douglas, Isaac, and Ivan. At six, Ivan was accidentally run over by a truck carrying an eight-ton tank of water, Kathleen was comforted when she asked him what he thought when death seemed imminent. Ivan, who later fully recovered, replied, "I prayed that God would make me ready."
They left Uganda in 2004 after their theological college was closed due to an untenable situation with the presbytery moderator and threats to Tony's life. Tony now is a missions and apologetics professor at Greenville Presbyterian Theological Seminary, where Kathleen serves as director of student services. Kathleen speaks at women's retreats and sometimes joins Tony when he serves as a part-time COFM missionary evangelist to churches in Ethiopia, Austria, and Switzerland. They also enjoy time with their children, Matthew, Toby, Christy, Douglas, Isaac, and Ivan; four spouses; and their six grandchildren.
Dorothy Wingard wrote more about Kathleen Curto in the book, Choosing the Good Portion: Women of the Orthodox Presbyterian Church, which is available on OPC.ORG here.
Picture: Tony and Kathleen Curto and friend in Ethiopia