Today in OPC History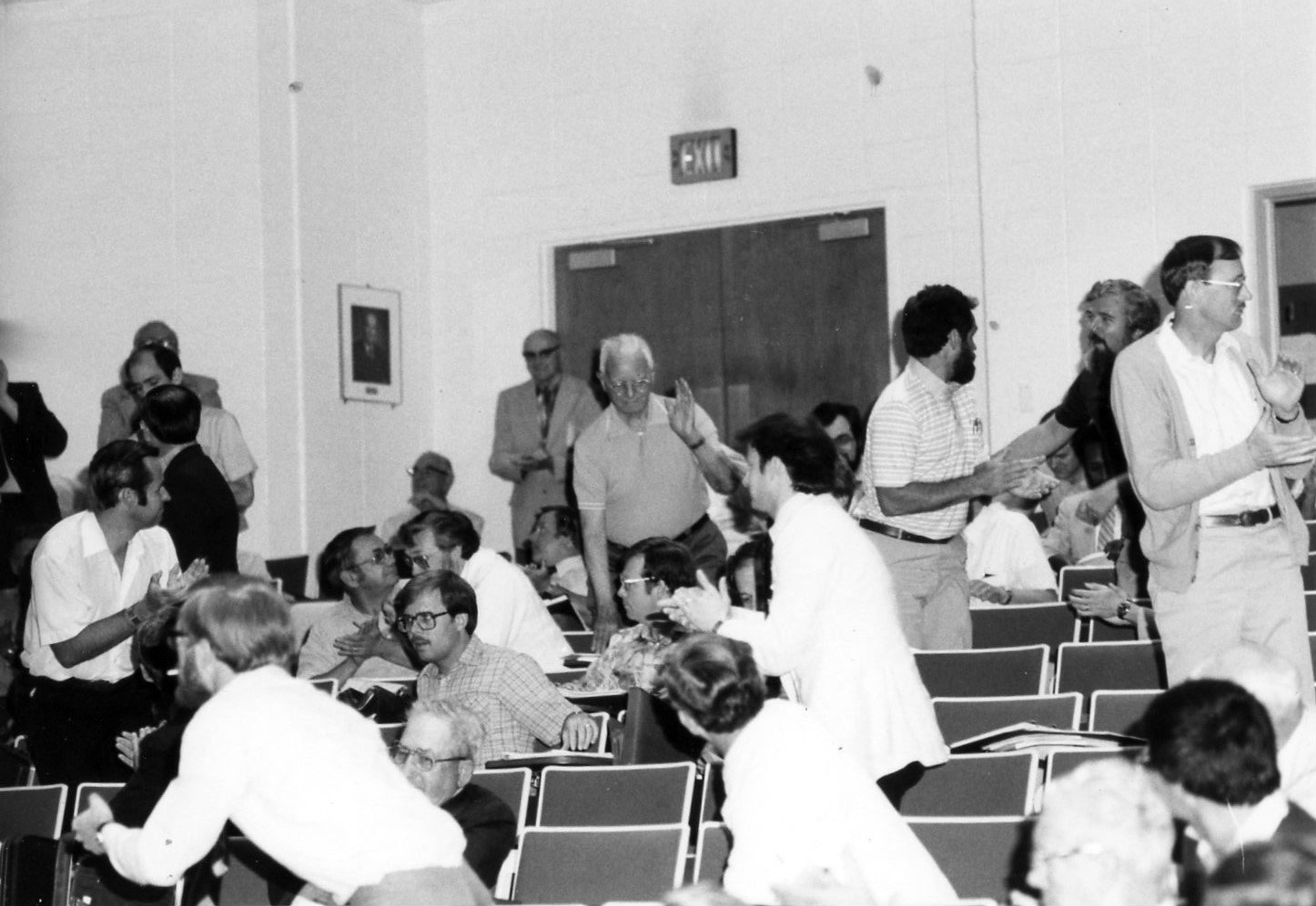 January 19
Cornelius Van Til
At 9:00 AM on January 19, 1957, the final examination for Cornelius Van Til's Christian Ethics course at Westminster Seminary was held. Dr. Van Til asked two questions: 1) Discuss fully the question of the Christian Summa Bonum in relation to various non-Christian views; 2) Deal more particularly with the ethical views of one or more of the following men: a. Aristotle; b. Thomas Aquinas; c. Bishop Butler; d. Emanuel Kant; e. Bernard Bousanquet; f. A. E. Taylor; g. John Dewey. From 1929 to 1976, Dr. Van Til taught over 200 students at Westminster Seminary who would go on to be ordained in the Orthodox Presbyterian Church.
Picture: Dr. Van Til being recognized at the 50th General Assembly of the OPC in 1983.
Copyright © 2019, The Orthodox Presbyterian Church. All Rights Reserved.